Hakan Samuelsson / Chief Executive Officer / Volvo Cars  ( 2012-2022 )
Volvo Cars CEO and President Håkan Samuelsson has extended his contract with the carmaker by two years, reports newspaper Dagens Industri. The 64-year-old has had nearly three years in the position. Under his leadership the company has returned to profitability and has been expanding its operations in Sweden, China and the US. It is also in the process of a complete renewal of its product range.  Last week Volvo Cars reported an operating profit of 1.66 billion kronor for the first half of 2015.
Samuelsson will be 67 years of age by the time his new contract runs out, according to the newspaper. 
Besides Volvo Cars, he has previously worked for Scania, Man and Scandia, in Latin America and across Europe. 
He took over at Volvo from German Stefan Jacoby in October 2012.
Volvo Car Group reported a full-year operating profit of 1,919 MSEK for 2013 and will stay in the black and grow sales in 2014, President and CEO Håkan Samuelsson said today. Retail sales are forecast to grow by "a good" 5 per cent in 2014, Samuelsson added.
In 2013, Volvo Cars continued its transformation, increasing retail sales for the year by 1.4 per cent to 427,840 cars. Revenue over the period came in at 122,245 MSEK (124,547 MSEK), while net income amounted to 960 MSEK (-542 MSEK).
"We are delivering on the plan we set out four years ago: focus on profitability, revitalise the brand, reinforce our product strengths and leverage our potential and position in China," said Samuelsson. "2013 was a year of groundwork for Volvo Cars, successfully preparing the way for the future. This year our total sales are forecast to increase and we will – with the XC90 – reveal the first product of a portfolio that will delight our customers, paving the way for the company's future growth."
Looking ahead, sales in 2014 will continue to grow, driven by steady growth in key markets and an improved product offer. In China, Volvo Cars will build on a strong sales performance in 2013, when sales rose 45.6 per cent to 61,146 cars. New models like the S60L and the sales start of the V40 Cross Country as well as a further expansion of the dealer network will support Volvo Cars' continued growth.
In the US, Volvo Cars now has an improved customer offer with a line of fully refreshed S60, XC60, XC70 and S80 models, the sales start of the V60 sports wagon and the roll-out of the highly efficient Drive-E powertrains. Market circumstances in Europe are expected to remain challenging, but Volvo Cars aims to retain its market share in the region.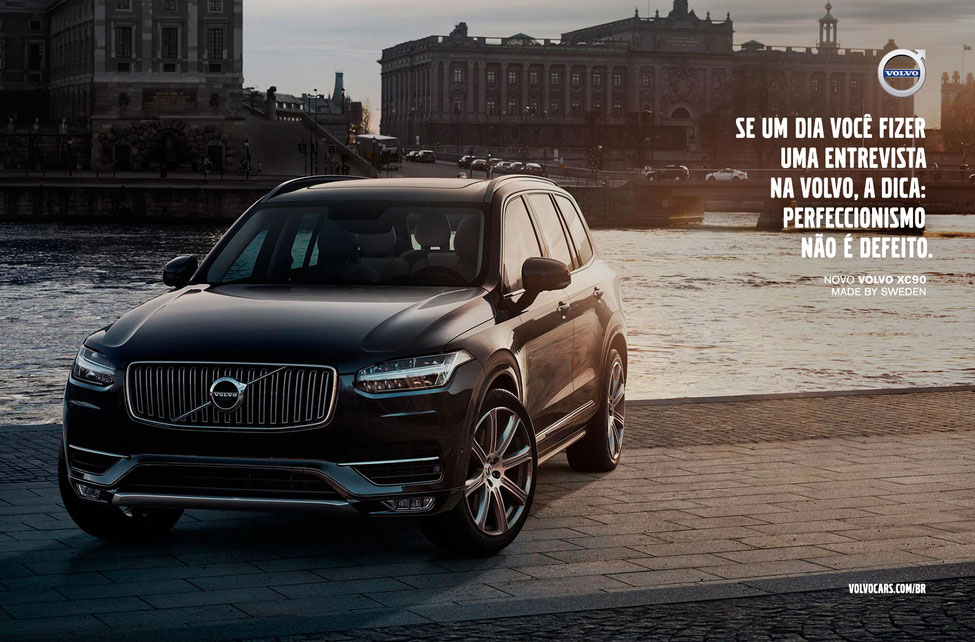 https://www.volvocars.com/
https://www.media.volvocars.com/us/en-us
https://www.volvocars.com/in
Volvo Cars/ Sweden /Graphically Compilation Set / Update 28.08.2023 
Volvo Worldwide Spectrum & International Resources from Volvo 
https://www.volvocars.com/my
https://www.volvocars.com/jp
https://www.volvocars.com/kr
https://www.volvocars.com/kr/cars/xc60-hybrid/
New CEO 2022 in Succession of Hakan Samuelsson in March 21 of Volvo Cars named Jim Rowan
Jim Rowan will join Volvo Cars on March 21, 2022 as CEO & President. Jim is currently the CEO and Board member of Ember Technologies, and previously Group CEO of the Dyson Group. He succeeds Håkan Samuelsson, who first joined Volvo Cars as a member of the board in 2010 and has held the role of CEO & President since October 2012. This change follows a thorough and diligent search process to secure the continued strong leadership of Volvo Cars with a CEO who has a strong background in software, digital transformation and innovative consumer products, and the timing is in-line with the previously communicated extension of Håkan Samuelsson's contract that comes to an end in 2022.
Jim brings with him over three decades of global experience in the consumer and technology sectors, delivering strong growth and profitability through transformation strategies and customer engagement. He has also worked extensively with digitalization, disruption, innovation, engineering and supply chains, which will be valuable for the future of Volvo Cars to realise its strategic ambitions. He has worked with Ember as an investor, Board member and its CEO since February 2021. He served as CEO of the Dyson Group between 2017-2020 and as COO from 2012-2017, during which time he accelerated the company's e-commerce strategy, launched new innovative products, and grew its market share worldwide. Prior to Dyson, he was the COO of BlackBerry. He is currently a senior advisor to the global investment firm KKR and a member of the Shareholders' Committee of Henkel AG, a German technology and consumer goods company, which operates worldwide.  
"I am very pleased to welcome Jim Rowan as the new CEO of Volvo Cars. Volvo Cars is going through a rapid transformation of digitalization which is why we wanted to bring in someone with global CEO experience from outside the automotive industry. Jim is the right person to accelerate Volvo Cars into the future - enabling it to become the fastest transformer in its field and a fully electric company with millions of direct consumer relationships," said Eric Li, Chairperson of the Board of Volvo Cars.
"I would like to take this opportunity to sincerely thank Håkan Samuelsson for his commitment and determination over the past ten years at Volvo Cars. Håkan has, together with his management team, created a renewed and strong product line, re-established Volvo as a premium brand that is well placed for the future, and enabled the successful listing of Volvo Cars," continued Mr Li. 
"I am delighted to join Volvo Cars at such an exciting time for the company and at such a transformational time for both the industry and consumers. The strong track record of Volvo Cars across innovation, safety and quality, coupled with world-class talent and inspiring sustainability and technology capabilities, places it in the driver's seat for the road ahead," said Jim Rowan.
"I am pleased to welcome Jim to his new role to continue the great journey Volvo Cars is on. I would also like to extend my thanks to all Volvo Cars employees for the incredible progress we have made together in the past 10 years - for not only making Volvo one of the fastest growing and most trusted premium automotive brands, but for always innovating and leading with purpose. I wish you all the best for the exciting years to come," said Håkan Samuelsson.
Håkan Samuelsson will stay in his role until Jim Rowan starts in March, at which time Håkan will also leave the Volvo Car AB board. Håkan will continue as the Chairperson of Polestar Automotive Holding UK Limited ("Polestar") to see it through the de-SPAC process, as it is expected to list on the Nasdaq stock market under the ticker symbol "PSNY" later this year, as previously announced.

Martin Lundstedt / Chief Executive Officer /  Volvo Group
22 April 2015 at 10:15am
By: Niklas Magnusson and Elisabeth Behrmann
Stockholm - Volvo AB, under shareholder pressure to boost profit margins, replaced Olof Persson as chief executive officer with Martin Lundstedt, the top executive at rival truckmaker Scania AB.
Jan Gurander, Volvo's chief financial officer, will serve as president and CEO in the interim until Lundstedt assumes the position in October, the Gothenburg, Sweden-based company said in a statement on Wednesday. Volvo shares surged the most in more than six years.
The sudden change in leadership follows efforts by Volvo shareholder Cevian Capital AB to lobby the truckmaker to streamline operations and boost margins. Volvo is intensifying a push for growth and increased profitability, as the world's second-largest maker of commercial vehicles faces increased competition from Volkswagen AG, which bought Scania and Germany's MAN SE in recent years. Persson led the truckmaker for almost four years.
"After three years of focus on product renewal, internal efficiency and restructuring, the Volvo group is gradually entering a new phase," Volvo Chairman Carl-Henric Svanberg said in the statement.
Volvo's shares soared as much as 16 percent, the biggest jump since February 2009, and were up 13 percent to 114.70 kronor at 9.13am in Stockholm. That pushed the stock's gain for the year to 36 percent, valuing the manufacturer at 244 billion kronor ($28 billion).
Fatter margin
Volvo also reported Wednesday that operating profit, excluding restructuring charges and a gain from the sale of shares in Eicher Motors Ltd., was 4.6 billion kronor in the first quarter. That boosted the margin to 6.1 percent from 3.9 percent. Including those items, operating profit was 7.07 billion kronor.
Net sales in the first quarter rose 14 percent to 74.8 billion kronor. Truck orders rose by 3 percent in the period, while construction equipment orders dropped 24 percent. The company posted a surprise fourth-quarter loss last year, partly due to a 30-percent plunge in construction-equipment deliveries, citing "weakness" in emerging markets.
Lundstedt has spent his career at Soedertaelje, Sweden-based Scania. He has been president and CEO of Scania since 2012 and now reports to Andreas Renschler, the former head of Daimler AG's trucks division, the biggest in the world. Renschler joined Volkswagen this year to push integration between Scania, MAN and VW's own commercial-vehicles business.
After Persson refocused Volvo on its truck and heavy-equipment divisions, including renewing models and expanding in China, "the Volvo group is considerably better positioned to compete for leadership in our industry", Svanberg said.
* With assistance from Terje Langeland in Tokyo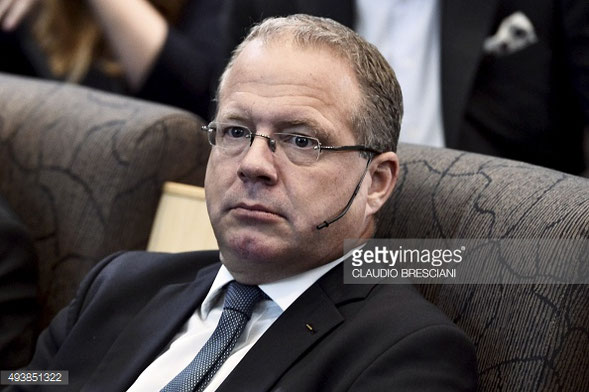 http://www.volvogroup.com/en-en/home.html
http://www.volvogroup.com/en-en/contact-us.html
---
Volvo Automobile Gallery / Collection Of Great Cars / Take a Look
Volvo has a Great Origin of Automotive Nationality especially Sweden / Gothenburg / The Photography Below is Classic Manufactured Showmanship Photos from Volvo.They have Great Security & Comfortability.
These Cars were built on Swedish Design. Elegance from these Models graphically protocolated. They are all Models. Volvo The Trademark is truly successfully in the past decade from now.
Volvo Routine Standard Technology is worldwide known as Highly Development under Aspirations of A Family Bodywork
---
Volvo News / 2 Quarter 2022 Results / Details & / ( Protokollierung ) of Volvo  2022 Results &  Schematic  Establishment  / Protokoll 17.10.2022
Retail sales decreased by 27% to 143 (195) thousand cars
Revenue down 2% to SEK 71.3 bn
Operating income (EBIT) was SEK 10.8 (4.8) bn
EBIT margin was 15.1% (6.6)%
EBIT margin, excluding share of income from joint ventures and associates, was 6.5% (7.9)%
Basic earnings per share was SEK 3.00 (0.99)
Electrified 'Recharge' line-up accounted for 31% of total sales in Q2, of which 7.3% were fully electric
Volvo Cars today reports steady earnings in the second quarter in the face of ongoing uncertainties in global trade, increasing raw material prices, and supply chain constraints arising out of recent pandemic lockdowns in China.
The interim report for the second quarter can be found here. Volvo Cars retail sales amounted to 143,006 cars, down 27 per cent compared to the same period last year. Revenues amounted to SEK 71.3 billion, down 2 per cent compared with the same period last year and are less impacted than retail sales due to strong pricing and product mix.
Lower volumes for the quarter also affected Volvo Cars' core EBIT performance, although largely stable through strong price realisation and product mix. EBIT for Volvo Cars' core operation reached SEK 4.6 billion or a margin of 6.5 per cent, while the reported EBIT including joint ventures and associates reached SEK 10.8 billion or a reported margin of 15.1 per cent. The reported EBIT was positively impacted by the accounting effect of the listing of Polestar at Nasdaq stock exchange in New York last month, in which Volvo Cars is the largest shareholder.
"When looking back at Volvo Cars' performance during a very turbulent second quarter, we are satisfied that we have delivered steady earnings," said Jim Rowan, president and chief executive of Volvo Cars. "The demand for our products continues to be robust and we remain focused and clear that the short-term business challenges will not weaken our resolve to meet our mid- to long-term strategic ambitions. If anything, it will only speed up our pace of change," he added.
Volvo Cars' second quarter sales performance was affected by the ongoing supply constraints being carried over from previous quarters as well as a particularly strong effect from the Covid-related lockdowns in China. The latter factor not only impacted the company's retail deliveries in China but also severely affected the production in China and Europe predominantly of Recharge cars. This impact will continue to be seen into the third quarter. For the full year 2022, the target remains of having a double-digit share of fully electric cars or more than double compared to 2021.
Volvo Cars is also seeing a marked improvement in the stabilisation of its supply chain with production making a strong comeback in June. Provided this normalisation continues, the company expects production to progressively increase in the coming months.
As a result, Volvo Cars expects its wholesale volumes for 2022 to be better than in 2021. However, due to the time lag between production and retail deliveries, those improvements are not expected to result into an increase in retail sales during the calendar year. So, for the full year 2022, we anticipate retail sales to be flat or slightly lower compared with volumes in 2021. For the quarter, Volvo Cars' Recharge models remained popular among customers even though production was hampered by ongoing supply constraints caused by the lockdowns in China. In the second quarter, Recharge sales made up 31 per cent of total sales, an increase from 24 per cent of total sales in the same period last year, this could have been higher without supply constraints.
The number of active subscriptions at the end of the second quarter increased by 122 per cent compared with the same period last year. This growth was driven by customer demand in combination with a broadened offer as online fleet sales for small and medium enterprises were introduced both in the UK and in Sweden. In the second quarter, online sales made up 9.5 per cent of total sales in established markets, compared to 4.6 per cent in the same period last year.
The company's CO2 reduction plans remained firmly on course. In the first half of the year, CO2 emissions were 10 per cent lower compared with our 2018 benchmark, supporting Volvo Cars' 2025 ambition of 40 per cent CO2 reduction per car.
"Like many others, our short-term business challenges remain, however, we are confident and focused on delivering on our strategic ambitions and purpose," said Jim Rowan.
At 09.30 CET on July 20, Volvo Cars will host a livestream for media, investors and analysts. Details can be found here.
This disclosure contains information that Volvo Car AB (publ) is obliged to make public pursuant to the EU Market Abuse Regulation (EU nr 596/2014) and the Swedish Securities Markets Act (2007:528). The information was submitted for publication, through the agency of the contact person, on 20-07-2022 07:00 CET.
Volvo / Structure / Since History /  Protokoll
Volvo has been in operation since 1927. Today, Volvo Cars is one of the most well-known and respected car brands in the world with sales of 503,127 in 2015 in about 100 countries.
Volvo Cars has been under the ownership of the Zhejiang Geely Holding (Geely Holding) of China since 2010.
It formed part of the Swedish Volvo Group until 1999, when the company was bought by Ford Motor Company of the US. In 2010, Volvo Cars was acquired by Geely Holding. As of December 2014, Volvo Cars had over 26,000
employees worldwide. Volvo Cars head office, product development, marketing and administration functions are mainly located in Gothenburg, Sweden
Volvo Cars head office for China is located in Shanghai. The company's main car production plants are
located in Gothenburg (Sweden), Ghent (Belgium) and Chengdu (China), while engines are manufactured in Skovde (Sweden) and
Zhangjiakou (China) and body components in Olofstrom (Sweden).
2014 Volvo S80 T5 / Exterior and Interior / Classic / Black Lacquer / Professional Body & Chassis. My father also once drove a S80 in green color and creme colored interior.
Great Car. Volvo itself is a great establishment belonging to automobile manufacture. It''s the globally world leading car-producer as far as luxurious automobiles which does
also look brillant and posh. The chassis is aligned and at good constitution.
https://cars.usnews.com/cars-trucks/volvo/s80
Volvo Cars North America,LLC
Volvo Cars of North America, LLC (VCNA), based in Rockleigh / NJ / 07647 ., is a subsidiary of the Volvo Car Corporation of Goteborg, Sweden. VCNA provides marketing, sales, parts, service, technology and training support to Volvo automobile retailers in the United States, and oversees Volvo operations in Canada, Mexico and Puerto Rico. Volvo has been building cars with safety in mind for 80 years.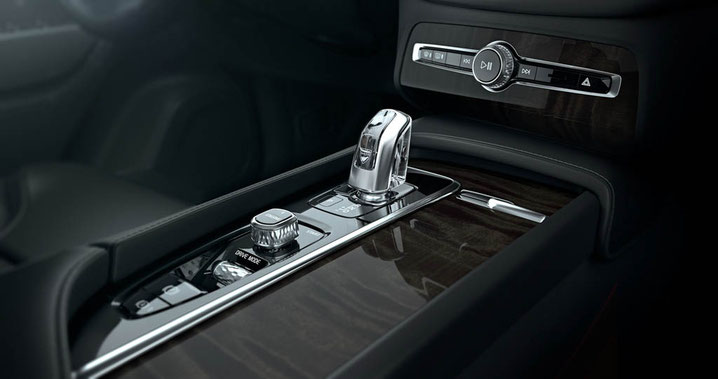 Volvo Cars of  North America, LLC /  Lex Kerssemakers ( 2015-2017 ) CEO
Mr. Lex Kerssemakers has been the Chief Executive and President of Volvo Cars of North America since January 2015. Mr. Kerssemakers has been Senior Vice President of Americas at Volvo Cars of North America, LLC since January 2015. Mr. Kerssemakers served as Senior Vice President for Product Strategy & Vehicle Line MANAGEMENT at Volvo Cars of North America, LLC. He served as Senior Vice-President of The Americas Region at AB Volvo since January 2015. He has been the Chief Executive Officer of North America Unit at Volvo Car Corporation since January 21, 2015. He served as Senior Vice President of Product Strategy & Vehicle Line Management at Volvo Car Corporation and Volvo Car UK Limited. Mr. Kerssemakers serves as Senior Vice President of Brand, Business & Product Strategy at Volvo Cars of North America, LLC. He has 25 years of experience from key positions within Volvo Cars, giving him a deep understanding and knowledge about the product planning process. Mr. Kerssemakers served as the Head of Product Strategy & Vehicle Line Management at Volvo Car Corporation since January 1, 2011 and its Senior Vice President of Product Strategy and Vehicle.Kerssemakers has worked in the auto industry for over 30 years and has held senior positions at Volvo for the past 16 years. His most recent role was head of product strategy and vehicle line management. "I am looking forward to this challenge," Kerssemakers said in a statement. "The U.S. is a key market for the development of the group and today we get back onto the front foot."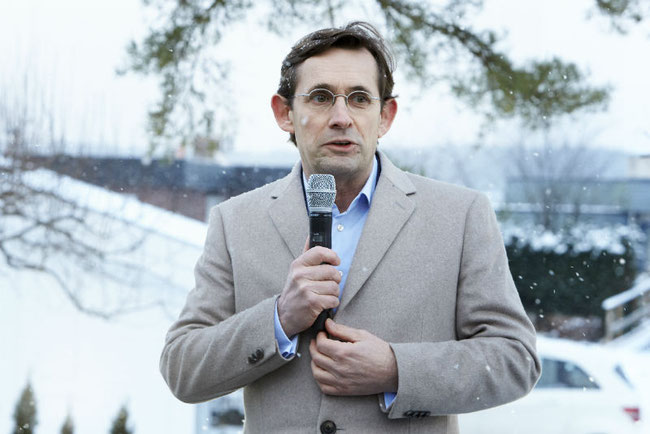 http://www.volvocars.com/en-ca/
http://www.volvocars.com/us
http://volvovancouver.ca/
Anders Gustafsson /  CEO from Volvo Cars of North America,LLC since 2017  / CEO from Volvo USA, North America
By all accounts, Volvo has been one of the most forward-thinking automakers responding to the shift in consumer demand. 
The Chinese-owned, Sweden-founded marque has made significant strides toward efficiency, electric vehicles, and continued progress in its trademark safety and designs. 
This is all led by the XC40 P8 Recharge, now taking pre-orders for a fall release, which is the company's first long-range EV offering and the first piece of a goal to reach 50% battery-electric sales by 2025. (It projects the rest of sales will be hybrids and follows a broader goal towards carbon neutrality for all operations by 2040). 
Anders Gustafsson has led all Americas operations for Volvo since 2017 and has spearheaded the company's strategy and response to the Covid-19 pandemic. Like many automakers, Volvo stores remained open for auto repair services deemed "essential," but dealers pivoted to largely digital operations, which coincided with a dramatic rise in the use of the Volvo Valet app, where current owners can schedule maintenance for their vehicle and new owners can manage the delivery process. 
Penta caught up with Gustafsson, 51, about the company's strategy as restrictions ease and specific plans regarding the XC40 launch later this year. 
PENTA: What worries you now about the U.S. auto market that wasn't on your mind at the start of 2020?
Anders Gustafsson: I don't know that we're worried in the traditional sense. We've been through an emotional roller coaster of challenges and successes and I know that we don't know everything. Things will continue to be somewhat troublesome, but it won't be so ugly and we can handle it in good time.
How do companies like Volvo stay competitive post-coronavirus?
First, from Volvo's perspective, we're not out of the coronavirus situation yet. I'm responsible for 21 countries (he's also SVP of Volvo Americas), and Brazil and Mexico are going through what the U.S. went through eight weeks ago. We need to be very true to our brand and values, being a safety-focused and human-centric company. If we keep to those, our consumers will stay with us. 
Our last few weeks have been extremely successful, with May sales only 2.5% below the same period last year. We're working to be competitive in a different way. Our customers should feel safe doing business with us and technology is getting more important. We're making investments in digitization and focusing on what consumers are asking for: easier digital tools.
Heading out of the crisis, do you think you'll be competing for fewer consumers and less spending?
Volvo's customers typically have a very good financial situation and are very loyal and that helps us in this climate. We had such a successful May because we have a great customer portfolio. When you go through a crisis—those late evenings and early mornings—you reflect on your family and health, what's most important. Our electrification message and investment is what matters to our consumers. It's a strategy that serves to take care of those worries and point to why we're doing well. 
Once the XC40 Recharge is released, are there certain metrics or markers you hope to reach to define the vehicle as a success? How many orders have been placed for the XC40 so far?
With a full-electric or partial-electric vehicle, there's always very high interest at launch, then things slow down after six to eight months. To sustain interest, we're working on a slow (product) ramp-up, rather than rocketing up quickly (Editor'snote: Volvo declined to offer specific initial order numbers). We know that if you drive one of our Recharge cars, you're likely charging it 75% at home and charging it based on your driving patterns. You need to have strong values and offers from a product point of view.
In the beginning, we didn't want to have too many cars in the U.S. We're working on a "second wave" of interest, targeting 21 specific ZIP Codes and markets across the country, mostly focused on the West Coast. We're putting a unique team out there to focus on product specification with educated technicians, parts distribution and marketing activities. 
With the recent Volvo Valet program, is there any early data or note about how the program is doing, and who is using it?
We bought tech company Luxe a couple of years ago (a digital valet and concierge platform, which Volvo transitioned to Volvo Valet and formally launched in March). It's been a slow ramp up, but a great success. Before the pandemic, probably 20 or 30 dealers were using it, but now we're getting close to 200 with more than 10,000 transactions completed through the app, now it's more. 
While we as individuals have been through a tough time, our dealers have adjusted, running their operations from home, too. They've integrated Volvo Valet into normal operations. The whole range of our consumer (base) is using the app. (For them) it's not about saving time, it's about staying safe.
Resource Penta / 6 July 2020 Date of Interview / Journalism  / Interview with Anders Gustafsson / Protokoll 26.03.2022 /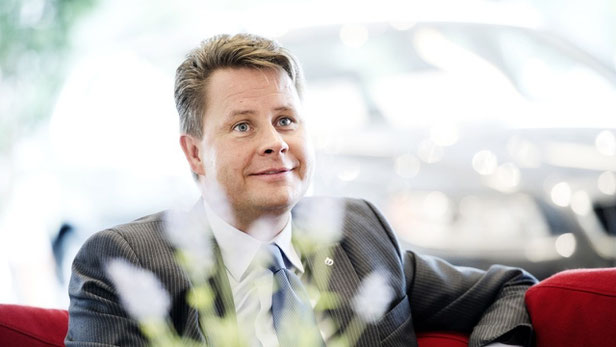 Volvo has decided to join the ranks of automakers with offices in Silicon Valley.
The Swedish car company is in the process of opening a research center in Mountain View, Lex Kerssemakers, CEO of Volvo's U.S. division, said in an interview. The company is hiring some 70 engineers for the office, he said.
"We're moving in as we speak," he said.
Volvo, which is owned by Chinese automaker Geely but operates largely independently, has had an office in Camarillo for about 30 years that focused on car design, Kerssemakers said. Within the last three to four years, engineers based in that office also started to work on car infotainment systems, he said. Those engineers frequently have been traveling to the Bay Area to collaborate with tech firms here.
Among those was Apple. Volvo engineers worked closely with the iPhone maker to integrate CarPlay into a new infotainment system in its XC90 sport utility vehicle, Kerssemakers said. That experience, plus a recently announced joint venture agreement with Uber to develop self-driving cars, convinced Volvo to set up shop in the Bay Area. The new office "is literally based on the success we've had in the last two or three years working together with companies here in the Bay Area," he said.
Engineers in the new center will focus on electric car technology, infotainment systems and autonomous vehicle research, he said.
Volvo is the latest car company to open a research center in Silicon Valley. General Motors, Volkswagen, BMW and others have operated in the area for years. Ford was a latecomer when it opened up a small office in 2012, but it later grew that presence to more than 100 people.
A large and growing proportion of a car's value is tied up in the software that underlies its various systems, said Brian Brennan, a senior vice president of Silicon Valley Leadership Group, a trade organization for the area. Meanwhile, autonomous vehicles are considered to be the cars of the future, and Silicon Valley is ground zero for both the software industry and autonomous vehicle research, he said.
The automakers realize that by opening offices in the Bay Area and tapping into the research and development already going on here, they "get a little closer to controlling their destinies," Brennan said. "This is where the artificial intelligence and the software is being generated."
Volvo's Mountain View office will join its research centers in Shanghai and Gothenburg, Sweden. The Mountain View office will take the lead on electric car and infotainment research.
But which research office will focus on specific research areas will vary from project to project, Kerssemakers said. For example, Volvo already has an ongoing autonomous vehicle research project in the works in Gothenburg.
The Volvo XC90 /  2016 /  North American Truck of the Year 
Fifty-three automotive journalists from the United States and Canada voted for the luxury SUV for being a benchmark in its segment, based on factors including innovation, comfort, design, safety, handling, driver satisfaction and value for the dollar."We are absolutely thrilled that the XC90 has won this prestigious and most respected award," said Lex Kerssemakers, Presidentand CEO of Volvo Car USA, "and there is a lot more to come.
By 2019 Volvo will have a totally renewed product portfolio. By then the all-new XC90 will be the oldest car in the showroom."It is the second time the XC90 has won the North American Truck of the Year award. The first was in 2003, when the vehicle was originally introduced.
"The XC90 is a past winner of our award," said Tony Swan, a 23-year member of the North American Car and Truck of the Year Jury. "That vehicle was obviously outstanding, but the new XC90's blend of advanced technology, performance and craftsmanship stands out even more, against much more sophisticated competition."
The Volvo XC90 features all new platform, powertrain and semi-autonomous driving technologies that set a new standard for the luxury SUV segment. It is available in five or seven-passenger, front or all-wheel-drive configurations with powerful and efficient 250- or 316-horsepower turbocharged and dual-charged engines that can deliver up to an EPA rated 25 MPG. The XC90 is also be available with a 400-horsepower, 53 MPGe hybrid electric powertrain, making it the world's first seven passenger Plug-in Hybrid Electric Vehicle (PHEV).
All XC90s feature Volvo's award-winning Sensus infotainment system, which centers on an intuitive, tablet-like touch screen that puts all of the vehicle's systems and functions at the driver's fingertips. Volvo City Safety, which
includes Pedestrian Detection with Automatic Emergency Braking, automatically applies the brakes should a collision be imminent, is also standard. The available Pilot Assist semi-autonomous driving system will control vehicle speed and direction at speeds up to 30 MPH. Prices start at $43,900.
About the North American Car and Truck of the Year awards
The North American Car and Truck of the Year awards – now in their 23rd year – are unique in the United States because instead of being given by a single media outlet they are awarded by an independent group of automotive journalists from the United States andCanada who represent magazines, television, radio, newspapers and web sites.
---
GM, Volvo Place Bet on Made-in-China Vehicles / Article from December 2016 / Volvo Cars North America, LLC / Constructive & Exponential / U.S
The "Made in China" label has come to suggest products of inferior quality: cheap, disposable items that don't last.
Over the years, Chinese factories and assembly lines have expanded their American exports from clothing and toys to more advanced electronics, such as personal computers and televisions. This year, Americans will be greeted by the first batch of Chinese-made cars.
While Chinese automakers have attempted to export China-branded vehicles to the United States in the past, those ideas never ventured beyond the boardroom. Businessman Malcolm Bricklin, who famously brought Subaru and Yugo cars to the United States, tried but failed to import Chinese Chery vehicles in the mid-2000s.
That's about to change in 2016. China-owned, Sweden-based Volvo Car Corporation and Detroit-based General Motors Co. both plan to import cars made in China later this year.
Cars from China
Zhejiang Geely Holding Group Co. purchased a struggling Volvo from Ford Motor Co. in 2010 for $1.5 billion. It was the biggest acquisition of an automaker by a Chinese company.
Volvo will begin importing the S60 Inscription luxury sedan from China around summer 2016. The sedans will be produced by Volvo at its factory in Chengdu, capital of Sichuan Province, which began production of Volvos in 2013. Volume is expected to be low, around 1,500 in 2016, but will ramp up in future years.
The S60 Inscription will be marketed with a starting price of around $40,000. The variant imported from China is a long-wheelbase version of the S60 sedan, providing additional leg room for rear-seat passengers.
General Motors, the Detroit staple and America's No. 1 automaker, plans to import the Buick Envision crossover SUV from China early this year.
GM doesn't expect to import a large quantity at the beginning—between 30,000 and 40,000—a year, according to a Wall Street Journal report. The automaker also announced that it would import the plug-in-hybrid version of Cadillac's new CT6 flagship from China to the United States.
Buick is GM's most successful brand in China, and the company will use sales of Envision, which sits in the ever-popular crossover SUV segment, as a gauge for demand of Chinese-made cars.
The S60, CT6, and Envision will not be the first all-Chinese-made cars sold in North America by a major automaker. In 2012, Honda Motor Company began quietly importing Chinese-made subcompact Fit cars to Canada. Honda shifted production of the Fit from Japan to China to improve margins and avoid a strengthening yen currency.
Slice of American Pie
Chinese import volume will be small for 2016 and should barely register in the minds of consumers. And these imports are from brands already well-established in the United States.
However, the decisions by GM and Volvo mark the beginning of a strategic shift for global automakers, and they represent an experiment that will be closely watched by other auto companies. Many of them are considering a similar move.
If sales go well—and they are expected to, given recent performance of the auto market—it could eventually pave the way for Chinese brands to expand more broadly in North America.
Fifty years ago, major brands such as Toyota, Honda, and Nissan were foreign to U.S. consumers. Small economy cars from Japan became popular after the oil crisis during the 1970s. A decade or two later, South Korea entered the U.S. market with Hyundai and Kia, which were initially plagued by quality and reliability problems. Those problems and the residual reputation impact took a few decades to resolve, but today Hyundai and Kia are well-entrenched brands in America.
Major Chinese national automakers like Great Wall Motor and Geely have a distinct advantage compared to the Asian automakers of yore. The Chinese Communist Party forces foreign automakers wishing to sell in China to form strategic joint ventures with local Chinese partners, which include technology transfers.
Today, Chinese automakers sell cars to South Asia, Africa, and the Middle East. So far, developed markets such as North America and Western Europe are barely touched by the Chinese.
Shifting Jobs
While GM and Volvo have both committed to keeping the majority of production in their home countries, the industry will eventually see a slow but gradual shift in production to China.
In the long term, growth in demand for vehicles will come from emerging markets. Major U.S. and European automakers have already set up production in those markets such as Asia and the Middle East to meet such demand.
Unlike the sudden shift of entire production lines from the United States to Asia seen in the apparel and small-scale manufacturing sectors, any job shift in the automotive sector is likely to be a slow and gradual process. As global economic growth slows and the demand for vehicles dampens, production will likely be cut—albeit slowly—in the higher-cost markets first, while assembly plants in lower-cost markets such as Asia keep up their production.
Shades of this economic shift could be seen in GM's decision to import the Buick Envision. Long among the top foreign automakers in China by volume, GM has generally allocated almost all of its local production to meeting China's voracious demand for cars.
While China's auto sales reached a high in 2015, growth has slowed in recent quarters and is expected to slow further in 2016. GM, for instance, saw sales growth of 5.2 percent in December year-over-year, down from 12 percent growth in December 2014. Other automakers reported similar trends, with Toyota down from 12 percent in December 2014 to 8.7 percent in December 2015, and Ford down from 19 percent to 3 percent during the same periods.
And as independent analysts believe China's economic growth will slow significantly in 2016, it appears automakers are already looking for ways to export such excess capacity to foreign markets—10,000 cars at a time.
Ontario hauler first Canadian fleet to get 2017 Volvo engines
Ontario-based hauler Purolator was the first Canadian carrier to take delivery of Volvo Trucks North America's new 2017 engine-equipped trucks.
The integrated freight and logistics solutions provider took on 19 D13-powered Volvo VNL 300 models that feature a host of new technologies and improvements.
Of Purolator's approximately 460 power units, more than half are Volvo models. Purolator is headquartered in Mississauga, Ontario, with more than 170 operations facilities, 124 shipping centers and 900 authorized shipping agent locations across Canada.
The 2017 D13 received a number of updates for 2017 to improve efficiency by up to 2.5 percent compared to the previous D13, Volvo says. A patented wave piston design helps maximize fuel efficiency by improving flame propagation, while a proven common-rail fuel system enables finer control of the fuel injection, allowing for faster, more accurate injection.
The D13 also features an updated EGR flow sensor with a new double-wall casing, helping reduce condensation and soot buildup in cold weather, while an improved aftertreatment dosing module has been integrated into the fuel filter housing for easier serviceability. Upgrades were also made to the two-speed coolant pump, helping to reduce parasitic losses.
Purolator's new Volvo models are also equipped with Volvo's latest 12-speed I-Shift automated manual transmission, a key component of Volvo's integrated powertrain. The updated I-Shift models received improved hardware for increased durability, as well as an upgraded countershaft for faster shifting and improved performance. The Volvo I-Shift is equipped with sensors to identify factors such as load, road grade and more, enabling the transmission to ensure the truck is in the right gear for the conditions. Without a traditional clutch pedal to operate, the I-Shift helps improve driver attraction and retention by reducing fatigue during the work day.
New Volvo XC 60 Model / 2017 Establishment & Creation e.G Development Just Brought To Mondial Market for Swedish Kronor Currency Chiffre / 
Volvo Cars earlier this week unveiled the second generation of its XC60 compact crossover, wearing a new look and sporting updated powertrains shared with its larger XC90 sibling.
The reveal happened at the Geneva auto show, where the media got its first look at a compact crossover sporting cues like the "Thor's Hammer" daytime running light design that has come to define other recent Volvos, like that larger crossover and the S90 and V90 sedan and wagon models.
Volvo's current styling language translates well to this entry-level crossover model, which all at once makes the car look smaller and more upscale. Inside, you'll find the same digital gauge cluster and plus-sized infotainment display used in the brand's 90-series models.
It's a welcome update to an aging model that nonetheless had been Volvo's best seller in many overseas markets, though the newer XC90 had stolen its thunder in Canada. We expect this new compact to overtake its big brother here, however, given the ongoing popularity of small SUVs in North America.
Also shared with its linemates are the XC60's new powertrains. The range starts with a T6 Drive-E four-cylinder with roughly 300 hp and a T8 plug-in hybrid gas-electric combo that Volvo says lends this utility with 407 hp and a 5.3-second acceleration sprint to 100 km/h—figures that make the XC60 among the quickest in its class.
Another powertrain expected to make it to North America is a 254-hp T5, but we'd label the D4 diesel to be sold overseas as unlikely to be offered here.
As is Volvo's way, the new XC60 is a showcase of high-tech safety features, including a trio of active collision avoidance items we've already told you about. They include steering that will automatically pull the car out of harm's way if a head-on crash is imminent and will move the car back into its lane if an inattentive driver starts to wander.
Another part of the XC60 package is Volvo's Sensus connectivity functionality, which lets you link the car to your smartphone via an app.
Volvo says the 2018 XC60 goes into production at the company's Torslanda, Sweden factory next month, with the first Canadian-market examples rolling into showrooms near the end of 2017.
The Sweden brand's compact SUV gets a full redesign after nine years on the market in its current form, and made its world debut at the Geneva Auto Show. The second-generation, 2018 Volvo XC60's styling is obviously reminiscent of other recent products such as the Volvo XC90, the Volvo S90 and the Volvo V90. Under the hood, the XC60 will still feature the 240-horsepower, turbocharged 2.0-litre four-cylinder T5 Drive-E engine as well as the T6 Drive-E, a supercharged and turbocharged mill that develops 316 horsepower and 295 pound-feet of torque.
Both will be matched to an eight-speed automatic, and AWD will become standard in Canada. However, the 2018 Volvo XC60 will also be available with the T8 Twin Engine plug-in hybrid powertrain, which dishes out 400 horsepower and 472 lb.-ft. of torque. According to the manufacturer, this version of the SUV should accelerate from 0 to 100 km/h in 5.3 seconds.
In addition to the brand's Pilot Assist semi-autonomous driving system as well as enhanced versions of City Safety and BLIS blind spot monitoring, the XC60 will also feature Oncoming Lane Mitigation, which uses steer assist to help reduce the impact of head-on collisions.
The 2018 Volvo XC60 will be on sale in Canada late in 2017. Pricing has not yet been announced, but we're expecting a base price of about $50,000.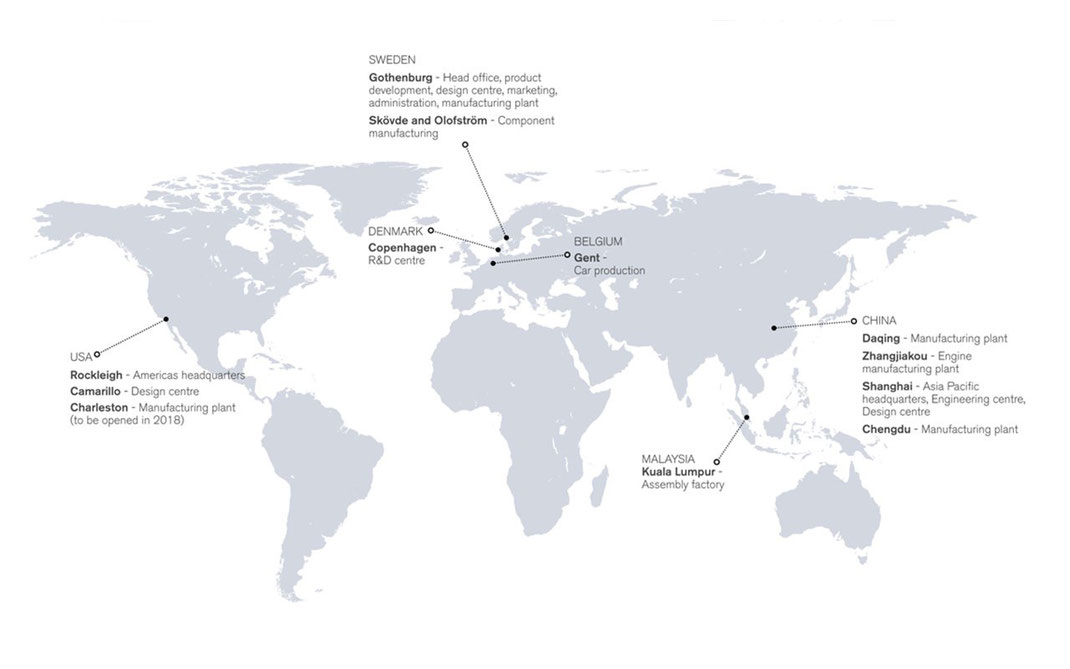 Tuesday /  11.September 2018 / Volvo STOCK / Market
Volvo Cars drops IPO due to trade tensions and auto stocks downturn

BEIJING/PARIS: Volvo Cars and its Chinese owner Geely have postponed plans to float shares in the Swedish carmaker, blaming trade tensions and a downturn in automotive stocks.
But while Volvo's plans for a Stockholm listing were delayed indefinitely, Britain's Aston Martin vowed to push ahead with its own initial public offering.
"We've come to the conclusion that the timing is not optimal for an IPO right now," Volvo Chief Executive Hakan Samuelsson told Reuters by telephone on Monday, confirming a decision which was first reported by the Financial Times.
Volvo and its Chinese parent had been discussing an IPO to value the carmaker at between $16 billion and $30 billion, sources have previously said. The company said a listing was still possible in the future. But Samuelsson said IPO prospects had dimmed with the business cycle, amid a broad-based decline in automotive shares that has dragged the Stoxx 600 Autos & Parts index <.SXAP> 15 percent lower so far this year.
Even before the recent sell-off, however, some observers doubted the $30 billion upper end of Volvo's target valuation.
"We had expressed our reservations concerning lofty valuation ambitions before," Evercore ISI analyst Arndt Ellinghorst said on Monday. "Trade wars are just one red flag."
Washington's escalating trade spat with Beijing and tensions with Europe have rattled automotive investors, adding volatility to market outlooks.
Volvo is less exposed than its German premium rivals to U.S.-China tariffs, however, and has said it will juggle production of its XC60 SUV to reduce their impact. It delivered 61,480 cars in China in the first half, a fraction of BMW's or Audi's sales.Geely, which paid Ford Motor Co $1.8 billion for Volvo in 2010, also has stakes in Mercedes-Benz parent Daimler , truckmaker AB Volvo and Lotus.
CHINESE INROADS
Geely and its boss Li Shufu had concluded that Volvo should make deeper inroads into the Chinese market before listing, a person familiar with the group's thinking told Reuters.
And Volvo, which is developing Polestar as an electrified performance brand and owns a stake in Geely stablemate Lynk&Co, has "other alternatives" to raise finance, Samuelsson said.
The IPO postponement reflects bigger concerns about "price development after a potential IPO" rather than about the initial valuation, the CEO added, citing sensitivities over the prevalence of public pension funds among Swedish investors.
"What made me nervous especially was leaving headroom for investors" amid growing market uncertainties, he said.
Swedish telecoms operator Telia drew public wrath after its shares sank from their 2000 debut. For a domestic car brand, such a setback could dent both image and sales.
Samuelsson also said that Aston Martin, as a pure luxury play, was "more like Ferrari" - whose widely envied listing came close to late boss Sergio Marchionne's 10-billion-euro target valuation. Like Volvo, Aston Martin was once owned by Ford.
"I wish them luck with their IPO," Samuelsson said. - Reuters
Volvo XC90 Excellence / Interior Space / Structure / Panel Confortable Board Setting/ Seating & Operating Driving System Very Properly / Released 2018 Luxury Car / Reflective Protocol & Industrial Use
2018 XC90 Excellence 4 Seat Luxury SUV
Two lavishly appointed individual seats in the rear, as well as the front, can be electrically adjusted and reclined for maximum comfort – and all come with massage function, ventilation and heating.
Our Idea of Luxury
The best of everything
The XC90 Excellence combines all the virtues of our acclaimed SUV with the opulence of a first-class cabin. The interior caters to your every need with four fine, leather individual seats with massage, a refrigeration compartment, an intuitive Console, plus much more. All designed to give you an atmosphere of tranquility and luxurious seclusion for you and your guests. So whether you're at the wheel, sitting in the front seat or relaxing in the back, you can enjoy first-class accommodation. 
The spirit of elegant style
From the outside, the impressive design cues reveal the unique characteristics of the XC90 Excellence – the discrete logotypes on the chrome strips, dark tinted rear windows and 21-inch 10-spoke polished alloy wheels. You'll feel instantly at home in the lavish cabin. The individual seats are upholstered in perforated fine Nappa leather. Massage function, ventilation and heating are standard on the four individual seats. The thick carpeting, leather sun visors, handmade Linear Walnut Wood Inlays and tailored dashboard further enhance the sense of lavish luxury. Handcrafted Orrefors® crystal glasses are within easy reach - and a refrigerated compartment between the rear seats keeps your refreshments cool. All of these features provide a level of comfort and tranquility you won't find in any other luxury SUV.
The XC90 Excellence is built on Volvo's modular Scalable Product Architecture (SPA) and comes with the award-winning T8 Twin Engine plug-in hybrid powertrain as standard, offering three distinct driving modes in one car – Pure, Hybrid and Power. This means the XC90 Excellence can provide up to 410 hp combined with impressively low emissions.
"The XC90 Excellence offers a sublime and luxurious experience. It is our top-of-the-line XC90 offer and we see a lot of interest from our more affluent customers," said Björn Annwall. "The additional sound insulation, enhanced Bowers & Wilkins sound system and convenience of rear seat controls takes the XC90 Excellence to a new level of luxurious calm and comfort."
Efficiency at the pump
MPG Highway 29
Our Drive-E powertrains deliver best-in-class fuel consumption with fuel-efficient gear ratios and optimized aerodynamics. The result is a smooth, powerful ride – with fewer stops at the pump.
Room for enjoyment
Cargo Space 85.7 (cu. ft.)
Just fold down interior seating and the XC90 Excellence is ready to accommodate any getaway or gathering. It has enough room for the kids and a weekend's worth of luggage. When it comes to extra space, the XC90 stays ahead of its competitors with greater cargo capacity than an Audi Q7, BMW X5 and Mercedes-Benz GLE350.
The XC90 Excellence exceeds all expectations with an even higher standard of luxury. 
Volvo XC40 Recharge / Released 2019 For Several Purpose / Market Introducing Model for A Great Sale Of The Swedish Car Manufacturing In Year 2020 
In the year that has passed, Volvo says it had strong customer demand, and every car on the production roster this year already has a customer waiting – of course, we are not told how many that is.
Today is a momentous occasion for Volvo Cars and for all employees here in Ghent," said in a statement Javier Varela, head of global industrial operations and quality. "As we continue to electrify our line-up, the Ghent plant is a real trailblazer for our global manufacturing network." So, what is the XC40 Recharge? If you were expecting an EV on a dedicated platform, that's not the case. The SUV is in fact built on the same hardware as the regular XC40, but with its ICE entrails replaced by an electric powertrain.
In this case we're talking about a 78 kWh battery suitable for a range of 400 km (248 miles) and capable of recharging to 80 percent capacity from a fast-charging system in 40 minutes. Forward motion is ensured by means of two electric motors generating 408 hp and 660 Nm of torque. What is perhaps more interesting about it is that the car's infotainment system runs the latest Android software, making the EV the first Volvo to deploy it. Also, this is the first Volvo car to use a new suite of Advanced Driver Assistance Systems (ADAS), developed by the carmaker's partner Zenuity.
So, as of now, you'd better get used to the Recharge name when talking about Volvo. The moniker will be used to describe not only Volvo's electric cars, but also its plug-in hybrids.
Volvo Cars introduced Wednesday the XC40 Recharge,  its first electric car under a new EV-focused brand that kicks off a company-wide shift toward electrification.
"It's a car of firsts and it's a car of the future," CTO Henrik Green said.
The Volvo XC40 Recharge is the first electric vehicle in the automaker's portfolio. It's also the first Volvo to have an infotainment system powered by Google's  Android operating system as well as have the ability to make over-the-air software updates.
This is also the first vehicle under Volvo's new Recharge brand. Recharge, which was announced this week, will be the overarching name for all chargeable Volvos with a fully electric and plug-in hybrid powertrain, according to the company.
The all-electric vehicle is based off Volvo's popular XC40 small SUV. However, this is not a retrofit of a gas-powered vehicle.
The XC40 Recharge is equipped with an all-wheel drive powertrain and a 78 kilowatt-hour battery that can travel more than 400 kilometers (248 miles) on a single charge, in accordance with WLTP. The WLTP, or Worldwide Harmonised Light Vehicle Test Procedure, is the European standard to measure energy consumption and emissions, and tends to be more generous than the U.S. EPA estimates. The EPA estimates are not yet available, but it's likely the XC40 Recharge will hit around the 200-mile range.
That would put the range of the Volvo XC40 Recharge below the Tesla Model 3, Chevy Bolt EV, Kia Niro and Hyundai Kona.
However, Volvo did make a vehicle with impressive horsepower and fast charging capability, which could attract buyers. The vehicle's electric motor produces the equivalent of 408 horsepower and 442 pound-feet of torque that allows the vehicle to go from zero to 60 mph in 4.8 seconds. The battery charges to 80% of its capacity in 40 minutes on a fast-charger system. The infotainment system in the all-electric Volvo XC40 will be powered by an automotive version of Android  OS, and, as a result, bring into the car embedded Google services such as Google Assistant, Google Maps and the Google Play Store.
This Android-powered infotainment system is the product of a years-long partnership between the automaker and Google. In 2017, Volvo announced plans to incorporate a version of its Android operating system into its car infotainment systems. A year later, the company said it would embed voice-controlled Google Assistant, Google  Play Store, Google Maps and other Google services into its next-generation Sensus infotainment system.
The Android-powered infotainment system is fully integrated with Volvo On Call, the company's digital connected services platform. Plug-in hybrid drivers using the Volvo On Call will be able to track how much time they spend driving on electric power.
The infotainment system in the Polestar 2, the new vehicle from Volvo's standalone performance brand, also is powered by Android OS.
Android Automotive OS shouldn't be confused with Android Auto, which is a secondary interface that lies on top of an operating system. Android Automotive OS is modeled after its open-source mobile operating system that runs on Linux. But instead of running smartphones and tablets, Google modified it so it could be used in cars. Volvo isn't the only automaker to partner with Google to bring Android OS into its vehicles. GM began shipping vehicles with Google Android Automotive OS in 2017, starting with the Cadillac CTS and expanding to other brands. GM said in September that Google will provide in-vehicle voice, navigation and other apps in its Buick, Cadillac, Chevrolet and GMC vehicles starting in 2021.
The electric XC40 is also the first Volvo that will receive software and operating system updates over the air. Over-the-air, or wireless, software updates were popularized by Tesla, which has used the capability to improve its vehicles over time. Tesla has used the OTAs to fix software bugs, roll out new features in its infotainment system and improve performance. Volvo intends to use OTAs for the operating system and other software inside the vehicle, Green said. Other automakers, with the exception of Tesla, have slowly inched toward OTAs, but have minimized its use, and limited it to the infotainment system.
"So now the XC40 will stay as fresh as your phone or tablet, and no longer will a car's best day be the day it leaves the factory," Green said.
---
New Volvo V60 Model / 2018 / Published & Released Body
Today, Volvo revealed the all-new Volvo V60 – a five-door, mid-size premium wagon, that perfectly underlines the Swedish company's position as a maker of premium cars that combine good looks with everyday practicality in one package. The new model was launched in its natural habitat – the driveway of a family home in Stockholm – highlighting Volvo Cars' pedigree in family cars and pinpointing how the V60's versatile design caters to the diverse needs and realities of modern family life.
With the world slowly turning to crossovers for the daily driver usability, wagons are still the best choice for family haulers. And overall, there are just a few car makers that can match Volvo Cars' history and credibility in making well-designed, practical and versatile wagons.
"The family estate driver is an important customer for our business and has been for generations," said Håkan Samuelsson, president and CEO of Volvo Cars. "The new V60 honors that tradition, but also takes it much further."
The new V60 shares Volvo Cars' Scalable Product Architecture (SPA) platform with the award-winning new XC60 and four top-of-the-line 90 Series cars, which have been the collective force behind the company's record-breaking global sales performance in recent years.
The SPA-based V60 introduces a luxurious interior, increased levels of space, advanced connectivity, plus Volvo Cars' latest driver support systems and other safety technology. Additionally, the well-known safety aspect of Volvo cars is prevalent in every facet of the vehicle, making it a perfect selection for families and owners who take their personal safety to the highest regard overall. The new V60 , in short, provides a comprehensive list of safety features that come as standard, including advanced driver support systems known from the 90 Series and XC60, making the new V60 one of the safest cars on the road.
The City Safety with Autobrake technology uses automatic braking and detection systems to assist the driver in avoiding potential collisions, and is the only system on the market to recognize pedestrians, cyclists and large animals. In a world first, City Safety now also engages autobraking to mitigate oncoming collisions.
The Pilot Assist system – which supports the driver with steering, acceleration and braking on well-marked roads up to 80 MPH – has been upgraded with improved cornering performance. The V60 also includes Run-off Road Mitigation, Oncoming Lane Mitigation and other steering assistance systems. The optional Cross Traffic Alert with autobrake further improves safety for people inside and outside the car.
In the United States, the V60 will be available with two engine options: the T5 FWD, providing 250 horsepower and the T6 AWD powertrain, providing 316 horsepower. The latter will allow the Volvo V60 to sprint from 0-62mph 80-100km/h) in 5.8 seconds and reach an electronically limited top speed of 155mph (250km/h).Reflecting Volvo Cars' industry-first announcement to electrify all new cars from 2019, the V60 comes with two plug-in hybrid powertrain options: the new T6 Twin Engine AWD petrol plug-in hybrid that generates a combined 340hp or the T8 Twin Engine AWD petrol plug-in hybrid that delivers 390hp. Volvo's Sensus infotainment system is fully compatible with Apple CarPlay, Android Auto and 4G, and keeps drivers connected at all times. The system is controlled via an intuitive tablet-style touch screen that combines car functions, navigation, connected services and entertainment apps.
Pricing for the all-new Volvo V60 is yet to be revealed, but we'll keep you updated. However. in a first for the segment, customers can access the new V60 via Volvo Cars' new premium subscription service Care by Volvo, which offers car access via a monthly flat-fee subscription rather than ownership. Care by Volvo makes having a car as transparent and easy as having a cell phone. An interesting option for people that don't wish to own a vehicle, that's for sure.
---
2020 / Volvo Polestar 2 ( Update 05.08.2023 ) Clip from 2019
Established automakers are done treating Tesla like a brash arriviste trying to crash a country club. The newcomer's success has turned the legacy brands' irritation into imitation, with the Jaguar I-Pace and the Audi e-tron leading the—ahem—charge. That pair will be followed by an onslaught of EVs from around the industry. Polestar is Volvo's take on a Tesla-style brand, one that will offer a range of electrified cars via direct sales rather than through dealerships. Following the plug-in-hybrid Polestar 1, the 2 is the brand's second offering but its first EV.
An amalgam of SUV and coupe, the Polestar 2 is a hatchback with a fast roofline that gives it unmistakable three-box proportions, but its raised ride height and plastic lower-body cladding suggest today's un-sedans. "It's not a high-standing SUV," says Thomas Ingenlath, Polestar's CEO. "It is lower to the ground, but it has elements of that because, I think, it is really pushing for a modern interpretation of what used to be the sedan category." The location of the battery pack under the floor drives the increase in seat height compared with a typical sedan's, but the 2 is still a very different shape than the slightly smaller Volvo XC40 crossover that sits on the same core architecture.
Like the XC40, the 2 rides on Volvo's ­mid-size Compact Modular Architecture (CMA), though this electrified version of the platform accommodates a large lithium-­ion battery pack beneath the floor. The unit has 27 modules and can store up to 78.0 kilowatt-hours. Polestar hasn't released the battery's final weight yet, or the weight of the car as a whole, but says the pack helps improve chassis rigidity and reduces road noise by four decibels compared with other CMA cars. It is assumed that the electrical system will support fast charging, but there's no word yet on how long a full charge will take.
Power comes from two electric motors, each turning an axle. The motors are identical and each produces 201 horsepower and 243 pound-feet of torque, for a total system output of 402 horsepower and 487 pound-feet. Polestar says the 2 will be capable of a sub-five-second zero-to-60-mph time and is targeting a 275-mile range under the EPA's testing methodology. While respectable, those numbers fall short of the Tesla Model 3 Performance; that car hits 60 mph in 3.5 seconds and has a 310-mile EPA range. Polestar plans to offer an optional Performance package on the 2, which will bring Öhlins dampers, 20-inch forged wheels, and Brembo brakes with gold-colored calipers and matching seatbelts.
Hoping to attract a young, Wi-Fi–seeking demographic, Polestar is trying a new approach to infotainment. The 2 will run Google's Android operating system natively, without access brokered through the Android Auto app. Ingenlath says this will improve both integration and functionality, admitting that tech giants are just better at this kind of thing than auto companies. "Let's stop the bullshit. We acknowledge that we will always run behind, so we should simply use what is the best system and put it into our car," he says. The Android system will include Google Maps navigation and respond to voice commands.
What's more, Polestar will offer a feature where­by an owner's smartphone can function as the key, unlocking and starting the vehicle. The 2 will sense an approved user's approach and adjust seats, mirrors, and climate settings to the driver's preference.
Don't expect sumptuous hides to join the fancy tech in the 2. Polestar is following the growing trend of "vegan" interiors, those without leather or any other material that once had a mother. The 2 shares some conventional switchgear with Volvo models, but most functions will be handled by the 11.0-inch portrait-oriented touchscreen. The 2's steering wheel and shifter carry the brand's as yet unfamiliar stylized star, which also adorns the outside of the car, so buyers should expect some perplexed stares from onlookers. Ingenlath says the interior is meant to be "much more edgy and much more exclusive" than a Volvo's.
The Polestar 2 will be produced in China—home of Geely, which owns both Polestar and Volvo—and will go on sale in the United States in the summer of 2020. The launch edition should cost around $63,000. The $7500 federal EV tax credit will drop the price to $55,500 before any additional state credit is applied. Polestar will also offer what it describes as low-commitment subscription options, with Volvo shops carrying out service functions. But its dealership network will be unconventional. Similarly to Tesla, the idea is to use "brand experience" centers and sell vehicles directly to customers, with the final transaction completed online and delivery taken through the local franchised dealer.
Volvo / Media / Protokoll 2019 + Annual Report / Great Results for Volvo 2019 / Great Two Decades for Volvo / Volvo Cars North America, LLC In Great Shape
Well, like you know is Volvo one of the most safe,secure, solid, stubborn & most tolerant Automobiles in the daily roads we human beings does drive across the whole world. Profitable was all 4 Quarters 2019 for Volvo . Hakan Samuelsson was in great Shape & Advanced Professional Initiative Works for Volvo. This time around Volvo is approximately 100 Years old. Exempli Gratia Daimler or Tesla just VW or BMW will like Volvo drive next decades fully operating systematically electrified & comfortable. Gothenburg is a great metropolis in the Eurozone from the Nordic Sweden. Volvo Cars is globally recognized as a car creator & vendor just luxurious & comfort awaking automobile. Green Energy also Volvo involved is the future of humankind.
Volvo Cars Annual Protocol 2019.pdf
Adobe Acrobat Dokument
14.1 MB
New Volvo XC 60 / 2020 / Volvo Engineering & Highly Precise Technology
2020 Volvo XC60 SUV / ALL-NEW Volvo XC60 2020 (Volvo SUV 2019)
The new car replaces Volvo's highly-successful original XC60, which in the nine years since its launch became the bestselling premium mid-sized SUV in Europe with nearly a million units sold globally. The XC60 today represents around 30 per cent of Volvo's total global sales.
"This is a proud day for everyone at the plant," said Magnus Nilsson, vice president of the Torslanda plant. "We have worked hard in recent weeks and months to prepare Torslanda for this latest new Volvo model, and now we are ready to start delivering new XC60s to customers."
The XC60 is the fourth model based on Volvo's in-house developed SPA vehicle architecture, following the introduction of the top-of-the-line 90 series in recent years. The SPA-related investments in Sweden have had positive effects on employment at the company, as thousands of new jobs have been added in production, research & development and other areas.
New comfort and safety technology
The new XC60, one of the safest cars ever made, is fully-loaded with new technology. Steer Assist has been added to the ground-breaking City Safety system. A new safety system called Oncoming Lane Mitigation uses steer assist to help mitigate head-on collisions, while Volvo's Blind Spot Indication System (BLIS) now uses Steer Assist functionality to reduce the risk of lane-changing collisions.
Pilot Assist, Volvo's advanced semi-autonomous driver assistance system, which takes care of steering, acceleration and braking on well-marked roads up to 130 km/h, is available in the new XC60 as an option.
The new XC60 offers Volvo's award-winning T8 Twin Engine petrol plug-in hybrid at the top of the powertrain range, delivering 407 hp and acceleration from 0-100 Km in just 5.3 seconds.
But it is not just under the hood that the new XC60 delivers healthy performance. The new CleanZone four-zone climate system removes harmful pollutants and particles from outside the cabin to deliver Scandinavian-fresh air on the inside.
Volvo Cars' driver infotainment and connected services offer, Sensus, and the Volvo On Call app both receive a graphical update with improved usability. As in the 90 Series cars, smartphone integration with CarPlay and Android Auto is also available.
With the new XC60 now on the market and gradually becoming available for order on markets across the globe, Volvo is set for another record year of sales in 2019.
Whether you're looking for a vehicle to bring the whole family along or to commute into New York City, the new Volvo XC60 is everything you need it to be and more. Equipped with the latest technology and performance‑based features, you'll not want to miss all that the new 2020 Volvo XC60 has to offer on the roads near Morristown, NJ.
Sporting a refined exterior look accentuated by its radiant LED headlights, bold styling details, and sport‑inspired performance wheels, the new XC60 revels in its aggressive yet elegant design. A product of authentic Scandinavian craftmanship, the Volvo XC60 makes its presence known on the streets in Monclair with its alluring flair. Engineered to make a statement wherever it goes, this luxury mid-size SUV is captivating no matter which angle you take it in.
Decorated with an array of unique styling details and aesthetic inlays, the inside of the new Volvo XC60 better resembles a cockpit than a cabin. The new XC60 seamlessly connects you to the world around you, standard equipped with a Digital Driver Display screen that gives you all the information that you need to make the most of every trip. Featuring a Panoramic Moonroof that allows floods of natural light to enter into the cabin as you drive around New Jersey, the XC60 makes it easy for drivers to let the light in during dark times.
The Volvo XC60 T8 Twin Engine has a plug‑in hybrid powertrain that provides responsive performance. The combination of a turbocharged and supercharged engine driving the front wheels and an electric motor driving the rear wheels gives performance that's a match for many sports cars. The result is strong, smooth acceleration from standstill. And, if necessary, on‑demand all-wheel drive ensures power is transferred as effectively as possible to the road.
The XC60 has a choice of drive modes that allow you to adapt the driving experience to your needs. You can switch between three default settings for the engine, automatic gearbox, steering, brakes, stability control system, and engine stop/start function. For more advanced control, the T8 offers five drive modes to choose from. And you can create your own combination with Individual mode. You simply toggle through the drive settings — which are displayed on the 9" Sensus Touchscreen — using the roller control between the front seats.
When it comes to safety, the new Volvo XC60 gives you peace of mind that no matter where the roads lead, you and your passengers can be confident that your protection is a top priority. Standard equipped with Volvo's City Safety suite, the new XC60 helps you avoid potential danger when the going gets tough near East Hanover, NJ. The Volvo XC60 is designed to keep you on track through all types of adverse weather conditions and features a variety of advanced safety systems. / Resource Volvo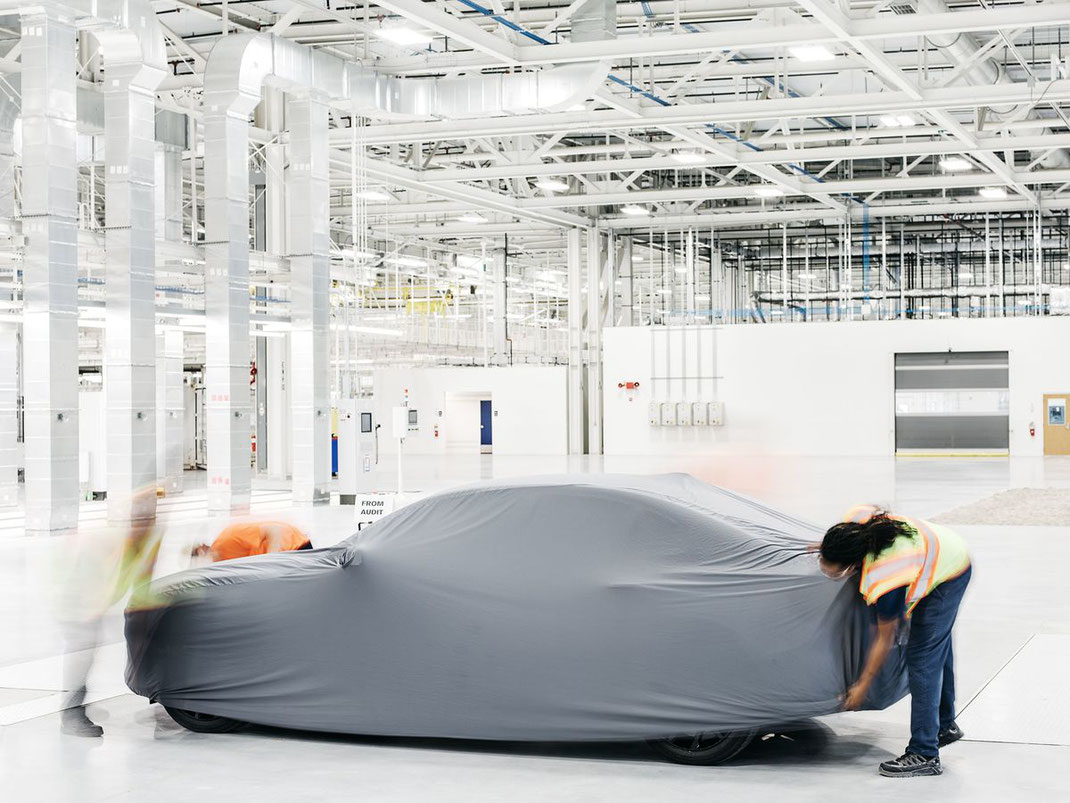 Volvo / Sweden / Gothenburg / Car Manufacturer in crucial best Performance & Structured Corporate Automobile Sector as well as Greatness & Intelligent Drive
So Volvo is since two decades developing & recreating one of the greatest automobiles in car body history. This car industry from Scandinavia is very tolerant belonging to safety & security on the road. It's promising that 2040 every Volvo automobile will be fully carbon neutral assessed & manufactured. It's a great contribution to human green ecosystematic development. So 2020 was a lucrative & discerning progressive profitable year for the swedish car vendor & car creator. So Volvo is anyway for the last two decades accomplished with their vision from Gothenburg / Sweden / European Continent. It's new cars on the market place is very beautifully to observe & subsequently to buy and drive under it's promised comfort in the interior. Anyway Volvo Car Driving stays safe & secure especially as well as pure excellent world epic spectacle turning in any road where you belong to. Technology is paramountly aligned in customized individual transparency.
Volvo Cars Annual Report 2020.pdf
Adobe Acrobat Dokument
12.0 MB
New Financial Officer /  Volvo Cars / Appointed  2021
Volvo Cars has appointed Björn Annwall as chief financial officer, effective 19 April 2021. He is the successor to Carla De Geyseleer, who has elected to step down from her position for personal reasons.
Björn Annwall has been a member of the executive management team at Volvo Cars since joining the company in 2015. He has been head of the EMEA region since 2019, during which Volvo Cars has markedly increased its market share in the region thanks to strong plug-in hybrid and pure electric sales. These cars now constitute 40 per cent of sales in the region and the company has also started a move to online sales, together with its retail partners.
Prior to leading EMEA, Björn Annwall led Volvo Cars' commercial operations division and corporate strategy, following his initial role leading marketing, sales and service.
He joined Volvo Cars from McKinsey & Co, the global management consultancy firm, where he worked closely with Volvo Cars for five years and implemented a global transformation programme following the acquisition of the company in 2010 by Zhejiang Geely Holding, China's leading privately-owned automotive group.
"I am pleased to announce Björn as our new chief financial officer," said Håkan Samuelsson, chief executive. "He is a modern leader with broad experience of Volvo Cars and deep strategic understanding of our rapid transformation. This puts him in an excellent position to support the continued growth and financial performance of our business. At the same time, I would like to thank Carla De Geyseleer for her contribution to Volvo Cars' continued success and I wish her all the best in her future endeavours."
Commenting on his appointment, Björn Annwall said: "I am deeply honoured to have been appointed as the CFO of Volvo Cars and excited about the task ahead. There is a great momentum within the company and we are in the middle of an industry-wide transformation where we have the ambition to be the fastest transformer. I keenly look forward to working with colleagues and partners in driving sustainable and profitable growth for the company."
Carla De Geyseleer has elected to step down from the role of chief financial officer for personal reasons. Through a tumultuous 2020, she successfully steered the company's finances, contributing to a strong recovery from the Covid-19 pandemic and a record performance in the second half year.
Carla De Geyseleer also made great strides in aligning the company's financial strategy with its overall sustainability ambitions.
In September of last year, Volvo Cars established a Green Finance Framework, which allows it to fund its ambitious climate plan and electrification strategy by issuing green bonds or obtaining green loans. Later that month it successfully placed its first green bond, raising EUR 500 mln.
Arek Nowinski, currently managing director of Volvo Car Poland and head of products for EMEA, will take over as head of EMEA and become a senior vice president, reporting to Lex Kerssemakers, head of global commercial operations.
As a Volvo Cars veteran with 17 years of experience working with the company, Arek Nowinski brings extensive knowledge both from leading a national sales company and working on core strategic projects in the headquarters.
Best First Quarter In Volvo Historically Books / 2021
Volvo Cars reported the best first quarter in its history as the company's global sales increased by 40.8 per cent compared with the same period last year.
Total sales during the period amounted to 185,698 cars, up from 131,889 cars in the same period last year. In Europe and the US, the company managed to improve sales compared to the first quarter last year, while managing to cope with the ongoing effects of the pandemic. China has by now recovered from the impact of the pandemic, which was peaked in Q1 2020.
For the month of March, Volvo Cars sold 75,315 cars globally, up 62.3 per cent compared with the same month last year.
Volvo Cars' Recharge line-up of chargeable models, with a fully electric or plug-in hybrid powertrain, remained strong and accounted for 26.0 per cent of all Volvo cars sold globally in March. In Europe, the share of Recharge cars of overall sales was 39.0 per cent.
For the first quarter of 2021, Volvo Cars more than tripled its numbers of subscriptions sold online through its Care by Volvo offer, compared to the same period last year. It also saw a quarter-on-quarter growth of 22 per cent.
In China, sales increased by 117.7 per cent in the first three months of the year, compared with the first quarter the year before. With a continued strong demand for the locally produced S90, the company recovered and improved sales that were lost due to Covid-19 restrictions. Total first quarter sales reached 45,242 cars, increasing from 20,780 in the same period 2020.
In the January-March period, US sales for the company reached 27,239 cars. That is an increase of 39.8 per cent compared with the same period last year, which was affected by the pandemic as many states implemented stay-at-home orders.
In the first three months of 2021, the company's European sales grew to 87,457 cars, up 24.0 per cent compared to the same period last year. The increase was mainly driven by markets that managed to cope with pandemic-related shutdowns, as well as a strong sales increase in Sweden and the UK.
World Economic Model ( Weltwirtschaftsmodell )
Automobile Development & Construction / Industrial Clip / Volvo Car ( PRODUCTION ) / Exterior Build-Up Panelling /  World Car Industry / Volvo Construction
Volvo Cars / Gothenburg Sweden /  EU  Continent / New Membership of Board of Directors ( 2021)
Volvo Cars has appointed Lila Tretikov and Diarmuid O'Connell as members of its Board of Directors, effective immediately, further strengthening the board's experience and competence.
Ms. Tretikov is currently corporate vice president and deputy chief technology officer at Microsoft and is a leading expert in a variety of fields including artificial intelligence and technology-enabled business transformation.
As a software engineer and programmer turned senior executive, Ms. Tretikov brings extensive innovation and technology experience to the Board, together valuable perspectives on appliying a cross-disciplinary approach to creative technology solutions.
Mr. O'Connell was most recently chief strategy officer for Fair Financial, the automotive services and finance company. Before that, he spent over a decade with Tesla Motors as its vice president for corporate and business development, overseeing multiple strategic projects and functions that facilitated the company's expansion.
As a result, Mr. O'Connell has extensive experience within the areas of electrification and premium car brands, and has a deep knowledge of developing strategic partnerships, retail models, direct-to-consumer business, regulatory and homologation issues, connectivity and autonomous drive.
Separately, Winnie Kin Wah Fok has retired from her position on the Board as she decided not to stand for re-election to the Board.
Following these announcements, the Board of Volvo Cars now consists of the following members:
Li Shufu (Chairman), Lone Fønss Schrøder (Vice-Chairman), Håkan Samuelsson (President & CEO), Daniel Li, Winfried Vahland, Betsy Atkins, Tom Johnstone, Michael Jackson, Jim Zhang, Jonas Samuelson, Lila Tretikov, Diarmuid O'Connell. Union representatives: Glenn Bergström, Jörgen Olsson, Marko Peltonen.
---
Volvo Cars reports best ever first half year sales in 2021
Volvo Cars reported its strongest first half year sales in the first six months of 2021 as it sold 380,757 cars globally, an increase of 41.0 per cent compared with the same period last year. The overall sales increase was driven by strong demand in China, the US and Europe, all of which reported double-digit growth compared to the same period last year, when market conditions were affected by the Covid-19 pandemic.For the month of June, Volvo Cars sold 68,224 cars globally, up 11.0 per cent compared with the same month last year. For the first six months of 2021, the number of Volvo cars sold online increased more than fivefold compared to the same period in 2020. 
The overall increase was driven by rising customer demand in combination with a broadened offer in more markets.
Volvo Cars' Recharge line-up of chargeable models, with a fully electric or plug-in hybrid powertrain, remained popular among customers and accounted for 24.6 per cent of all Volvo cars sold globally during the first six months of the year. Compared to the first half of 2020, the share of Recharge models increased with nearly 150 per cent.
US sales reached 63,754 cars in the first six months, up 47.4 per cent compared to the same period last year. The company's SUV line-up, led by the XC60, XC90 and the XC40, remained popular in the region, contributing to the volume growth for the period.  In June, US sales rose by 18.0 per cent to 12,258 cars.
Sales in China reached 95,252 cars in the first half, an increase of 44.9 per cent compared to the same period in 2020. Sales for the month of June came in at 16,680 cars, up 10.4 per cent. For the first six months, European sales grew by 35.4 per cent to 166,822 sold cars, compared to the same period in 2020 which was affected by the Covid-19 pandemic.
The increase for the period was mainly led by a strong performance in the United Kingdom. In June, European sales ended up at 28,695 cars, up 1.3 percent. For the first six months of 2021, the XC40 was the top selling model with sales of 118,121 cars (2020: 68,359), followed by the XC60 with total sales of 113,500 cars (2020: 78,761 units), and the Volvo XC90 with 54,177 cars sold (2020: 37,918 units).
Volvo Car Group in 2020
For the 2020  financial year, Volvo Car Group recorded an operating profit of 8.5 BSEK (14.3 BSEK in 2019). Revenue over the period amounted to 262.8 BSEK (274.1 BSEK). For the full year of 2020, global sales reached 661,713 cars (705,452), a decline of 6.2 per cent compared to 2019.
About Volvo Car Group
Volvo Cars was founded in 1927. Today, it is one of the most well-known and respected car brands in the world with sales of 661,713 cars in 2020 in about 100 countries. Volvo Cars has been under the ownership of the Zhejiang Geely Holding since 2010.
 As of December 2020, Volvo Cars employed approximately 40,000 (41,500) full-time employees. Volvo Cars head office, product development, marketing and administration functions are mainly located in Gothenburg, Sweden. Volvo Cars head office for APAC is located in Shanghai. The company's main car production plants are located in Gothenburg (Sweden), Ghent (Belgium), South Carolina (US), Chengdu and Daqing (China), while engines are manufactured in Skövde (Sweden) and Zhangjiakou (China) and body components in Olofström (Sweden).
Under its new company purpose, Volvo Cars aims to provide customers with the Freedom to Move in a personal, sustainable and safe way. This purpose is reflected into a number of business ambitions: for example, by the middle of this decade it aims for half of its global sales to be fully electric cars and to establish five million direct consumer relationships. Volvo Cars is also committed to an ongoing reduction of its carbon footprint, with the ambition to be a climate-neutral company by 2040.
The first Volvo car rolled off the Gothenburg production line in Sweden in 1927.
Since then, Volvo Car Group has been a world-leader in safety technology and innovation. Today, Volvo is one of the most well-known and respected car brands in the world with sales in about 100 countries.
Volvo Car Group (Volvo Cars) is owned by Zhejiang Geely Holding (Geely Holding) of China. Volvo Cars formed part of the Swedish Volvo Group until 1999, when the company was bought by Ford Motor Company. In 2010, Volvo Cars was acquired by Geely Holding.
The 'Volvo' name is owned by Volvo Trademark Holding AB, which is jointly owned by Volvo Cars and Volvo Group. Volvo cars are marketed and sold by regional market companies and national sales companies through approximately 2,300 local dealers in about 100 countries. Most of the dealerships are independent companies. As of December 2020, Volvo Cars had around 40,000 full-time employees around the globe.
Volvo Cars sells premium-segment car models in three segments: sedans (S60, S90), versatile estates (V60, V90) and SUVs (XC40, XC60, XC90).
In 2020, Volvo Cars sold 661,713 cars. The largest market, China, represented some 25 per cent of the total sales volume in 2020, followed by the United States (17%), Sweden (8%), Germany (7%) and the United Kingdom (7%). For the 2020  financial year, Volvo Car Group recorded an operating profit of 8.5 BSEK (14.3 BSEK in 2018). Revenue over the period amounted to 262.8 BSEK (274.1 BSEK).
Volvo Cars head office, product development, marketing and administration functions are mainly located in Gothenburg, Sweden. Since 2011, Volvo Cars has had offices in Shanghai and Chengdu (both China). The Volvo Cars China headquarters in Shanghai includes a Technology Centre and functions such as sales and marketing, manufacturing, purchasing, product development as well as other supporting functions.
Apart from the main European car production plants in Gothenburg (Sweden) and Ghent (Belgium), Volvo Cars has since the 1930s manufactured engines in Skövde (Sweden). Production of body components has been located in Olofström (Sweden) since 1969.
The company furthermore operates assembly plants in Kuala Lumpur (Malaysia) and Bengaluru (India), as well as research and development centres in Shanghai, Stockholm, Lund (both Sweden) and Sunnyvale (USA). Volvo Cars also has design centres in Gothenburg, Camarillo (USA) and Shanghai.
In 2013, Volvo Cars started production at its first Chinese manufacturing plant in Chengdu. A second plant in Daqing started production in 2014, while Volvo Cars also operates a manufacturing plant in Luqiao and an engine factory in Zhangjiakou in China. In the US, Volvo Cars has a manufacturing facility in Berkeley County, South Carolina, which opened in 2018.
Volvo / Corporate IPO 2021 October / Sweden / Protokollierung 03.11.2021 / Different Resources mixed / Stockholm Nasdaq Stock Exchange /  Below Text Volvo Group
Volvo Cars, the Swedish carmaker owned by China's Zhejiang Geely Holding, said Monday it would file for an initial public offering and list on the Nasdaq Stockholm exchange, in a transaction that's expected to raise up to $2.9 billion (25 billion Swedish kroner).
The deal could value the automaker at up to $25 billion, The Wall Street Journal reported, citing sources familiar with the matter.
While Geely will sell a certain number of its shares, according to a press release, Volvo said the Chinese company will remain its largest shareholder following the deal; its Swedish institutional shareholders, Folksam and AMF, will also remain. In a statement, the Swedish automaker added that its relationship with Geely — and other companies in Geely's ecosystem — "allows it to benefit from sharing existing and future technology, coordination of procurement and economies of scale to achieve synergies, competitiveness and deliver long-term value."
Volvo made a voluntary commitment to shift its entire lineup to electric by 2030, with 50% of its sales volume to be electric by the middle of the decade. The proceeds from the IPO will go toward accelerating its transition to full electric "even in case of a weakening market environment," the automaker said.
The news reinforces just how far Volvo has come over the past 11 years, after Ford Motor sold it at a major loss to Geely for $1.8 billion in 2010. (Ford had purchased the Swedish automaker for $6.5 billion in 1999.) Since its purchase by Geely, Volvo has undergone a major expansion, building two vehicle assembly facilities in China and a factory in South Carolina. In June, Volvo said it would invest another $118 million into its South Carolina plant.
The turnaround is reflected in its sales. On Friday, Volvo reported a 17.6% increase in sales for the first nine months of this year, compared to the same period in 2020.
Volvo's intention to go public comes on the heels of news from EV maker Polestar that it would merge with a special purpose acquisition company in a deal valued at $20 billion. Polestar, an arm of Volvo Car's electric brands, is also owned by Geely. It seems likely that the timing is not a coincidence; according to WSJ reporting, the Polestar SPAC assigned a value of around $10 billion to Volvo's stake in the company, paving the way for Volvo's IPO.
Volvo Cars today welcomed over 200,000 new shareholders as it listed on the Nasdaq Stockholm stock exchange.
The initial public offering attracted strong interest from institutional investors in Sweden and abroad as well as from the general public in the Nordics.
"I would like to extend a warm welcome to all our new shareholders. We will work hard to execute our plan and create further value for you all," said Håkan Samuelsson, chief executive of Volvo Cars.
The first day of trading in Volvo Cars shares on Nasdaq Stockholm was celebrated with a traditional bell ringing ceremony at the company's studio in Stockholm, Sweden.
Volvo Cars shares rose 12% as a Chinese-owned luxury car maker made its debut on the stock market after a long and potted journey to the listing.
Volvo's Chinese owner, Geely Holding, still owns about four-fifths of the automaker, but was forced last week. Convert After protests from potential Swedish investors, the highly voted stock becomes a regular stock. The reduced initial public offering, which was a previous attempt canceled in 2018 due to trade conflicts between the United States, Europe and China, was priced at the lower end of its range.
Volvo's share price rose 12.1% from the asking price SKr53 to SKr59.42 in an early trade in Stockholm on Friday.
Automakers will raise 20 billion SKr ($ 2.4 billion). This could rise to 23 billion SKr if the over-allotment option is fully exercised. By 2030.
"This is an important milestone. We've said we should act as a public company for 10 years. I've tried it many times and I'm a little relieved," said Chief Financial Officer Bjorn André. I told the Financial Times.
Early trading boosted Volvo's market capitalization to about $ 20 billion Over $ 30 billion What people near the car maker targeted in early October when the IPO process began.
Also surprisingly, it has the same rating as Polestar, a half-owned electric vehicle startup that sold just 10,000 cars last year, and will be released next year as part of a special acquisition. .. society.
Mr. Anwall said investors are currently facing a "dilemma" due to the "two worlds of valuation" in the automotive industry. Electrical Start-ups like Polestar and Tesla are more valuable than the ones put together by all listed car makers. The multiples of traditional car makers are much lower.
Volvo was keen to express itself like the first group, as it had the most advanced plan of any traditional automaker to move to a 100% electric vehicle. However, because electric vehicles make up only 3% of sales, investors are now valuing electric vehicles at lower prices than originally desired.
Shares in Volvo Cars currently trade 13% above their initial public offering price following the start of trading on Nasdaq Stockholm on Friday.
The auto maker priced its IPO shares at 53 Swedish kronor ($6.19) each and said Friday that the offering was substantially oversubscribed after attracting strong interest from institutional investors in Sweden and abroad as well as from the general public in the Nordics. The IPO raised SEK20 billion which will secure funding of the company's strategy and delivery of its mid-decade ambitions, it said.
Volvo Cars aims to only sell electric cars by 2030 and be climate neutral by 2040.
"It´s hard to see a company better suited to mark the largest listing we have seen at Nasdaq Stockholm in 20 years," Fredrik Ekstrom, president of Nasdaq Stockholm, said.
Shares currently trade at SEK60 each.
Affiliation / Volvo Group / CEO Martin Lundstedt / Commercial Generally of Volvo Group / Manufacture / Green Energy  /  From 2 Quarter of Year / Protokollierung 01.04.2023
Volvo Group / Subsidiary from Volvo Cars / Protokollierung / Western Civilization / EU / Germany / Protokoll 20.08.2022
So Volvo Group has different to offer & different to promulgate in establishment as well as professional trucks manufacturing ( Creation )  and Sales and an enormous attractive reputation in World and is renowned for Operating Fairly, Operating Grandeur  & Cooperative  . This Corporation and Company is a subsidiary of Volvo Group from Sweden. So this Swedish Professional Volvo Group Initiative Vehicle Industry does create excavators, cranes,earthmovers,buses,  trucks and further big vehicles in their design.Fundamentally practically vehicles, if to get a Logistics Schema established exempli gratia to have a Transportation Driving System under worldwide e.G European, Asian or North American, EU  Routes & Highways and Roads, just have the Transportation System & Logistics operated with Volvo Trucks with their Freight  Driving through different  Places in Systematically World. Especially under Manufacturing. Also Book Values & Comfortable Accountancy are established in specialised Banks in the World. From 2017 till 2022 just over 100 Billion  SEK ( Swedish Kronor ) was handed to  Shareholders in the world civilization. So Martin Lundstedt ( CEO of Volvo Group ) is very busy to work under great opportunities & great circumstances to create hugh amount of Jobs in different regions of world and get in the end of the year annual the perfect balance sheet & budget of Swedish Kronor  in the accountancy, especially also Volvo Cars North America,LLC & Volvo Cars just Volvo has its Billions Worth Profit in Sweden Gothenburg established. So the Management, Production & ( Exterior & Interior Paneling & Jobs Volvo Group has  worldwide is organized & well-developed. So Volvo Group has exactly 19 Countries just Transcontinental  involved of Major Production Corporate Facilities. Namely some of them  ( European Continent )Belgium, Russia,Blainville in France, U.K, ( DE ) ( PL)  & ( Asian Continent ) namely ( IN) , ( TH) and Korea & Ageo from Japan also ( Australia ) or ( North America) Intercontinental, St Francois du Lac from Canada Volvo Group operating, Or (USA ) New River Valley,Lehigh Valley, Shippensburg, Lexington USA, Hagerstown, Middle Town ( US ).So this Protokollierung does represent the greatness & fundamentally hugh grossly significance of Volvo Group in the Trucker Market & Volvo Group ( Excavation Vehicles & Pratically Hugh Vehicles ). So Volvo also has competition from ( Mercedes) or VW. Especially also Volvo and its subsidiary Volvo Group has in a explicit meaning, since 21st century beginning created enormous advancements also physically development from vehicles   &  under consideration fuilfilled great goals which is now 2022 3 Quarter  seen from every perspective if financially, economically, Transcontinental Manufacturing & Corporate Creational Growth, New Models, Innovation , Attractive New Design on Excavators, Solid & Rugged Volvo Group Economically Rise and different related. So in the next coming decades also electrification ( electrified engine operational)   is coming to Volvo Group. So Volvo Group is cooperative with different socities in world. This Subsidiary was created & established 1927a.D. Volvo Group has 95.000 Employees in concern of occupied in different employment spots in World, eventually in Europe or  North American Continent or Asia, so Volvo Group is very flexible & cooperative in producing creative vehicles. This Subsidiary is welcomed in most every continent in the planet. Now in the 3 Quarter recently some days ago Volvo Group was cooperating with two further companies, i believe one was Daimler Truck to create with the European Union Alliance & Cooperation to fundamentally promulgate Green Politics,especially ( Freight Transportation ) in the European Continent, especially under an occasion of 2050 Carbon-Neutrality Goal in this continent. So Martin Lundstedt is CEO from Volvo Group since 2015 and has a close to phenomenal carrer behind him. He was open gates for the concern Volvo ( Volvo Group ) under different circumstances & differentiated planning & budgeting as far as the industry from Sweden. So the Automotive ( Car ) & Big Vehicles ( Volvo Group ) Volvo Infrastructure  & Technology is in environment & human orientation and society performing very popular & famous. I guess  its all about Volvo, its all about safety on the streets & secure driving also for the Trucks. In different Pillars & Places in the world where building planning for real estates, parks, schools , hospitals, custom privileged centers or terminals,  Volvo Group with its equipment is extraordinary in inquiry for the build-up, eventually for the excavation & formation of the ground of these projects. So Volvo Group is worldwide organized & corporate developed in System of Building Cranes,Trucks, Earthmovers & further detailed structure of the Group just the Subsidiary of Volvo Cars from ( Sweden Gothenburg, EU) .This trademark & diverse industry has futuristic possbilities & chances in wide scale on this planet. Transcontinental from the Headquarters ( Volvo Group ) this concern  & company has enormous Swedish Kronor Opportunities. A lot of people just building something on real estates  & spots where different from the ground is to excavate and establish use different Volvo Earthmovers & Appliances just the Vehicles especially in a construction of a new house. Volvo Group is multiple excellent induced. Also in Asia or Autralia ( Oceania Continent ) Europe, North America ,Africa & South America Volvo Group Vehicles serve as a great service. So ( Martin Lundstedt ) CEO of Volvo Group has a lot of proficiency, professionality,compentences and a will just opportunties to create a great Corporation. So the Technology from this Creator of Earthmovers is implicated & involved in hugh references. The budgeting  & planning just futuristic ideals is also clarified & hold under conversation from great goals to achieve till 2040. Written the year in 2040 ( Volvo ) and its subsidiaries, this company wants to be 100 % Percent Carbon-Free  for its numerous vehicles & corporate hugh models which are yearly released from new Models, if Trucks, Cars, Cranes, Earthmovers and different more related. Even in Scandinavia, this region in world people is very green assessed and have a lot of consciousness for green energy than in the rest of the world.Also South Korea & Japan is green established on high Quotes.Volvo is pure magnificient great manufacturer of different vehicles with different purpose.Sweden has great employment & employees worlwide, with Thousands of Jobs annually, also Interncontinental in a lot of assembly plants, industrial factories and spots where this Volvo Group Vehicles are created & built as well as manufactured in opportunties from Martin Lundstedt & Volvo Group, serving Thousands of Jobs with Employees in world. So Volvo Group has since beginning of 21st Century enormous growth & ideals to proove worldwide since once establishment and foundation in human world civilization. Since Foundation in Sweden the world was motivated & inspired from the swedish operating systematically car & truck manufacturer which is next years having anniversary of 100 years Volvo history.
This Journalism, Column and Protokoll Especially  Context was written from Andreas Penno.
( Volvo EX90 / Fully Green & Electric ) 2022 Fourth Quarter Release Date of Green Manufactured Car / New Era for Volvo /  Protokoll 13.11.2022 AD
A true seven-seater, all-electric SUV that further raises our standards in safety and a more sustainable lifestyle: the new Volvo EX90 represents the start of a new era for our company in which we set a decisive course for a fully electric future.
Starting with the Volvo EX90, we'll reveal one new fully electric car each year. By 2030, we aim to sell only fully electric cars, one of the most ambitious electrification blueprints in the automotive industry and crucial to our ambition to be a climate-neutral company by 2040.
We revealed our new fully electric flagship SUV to the world in downtown Stockholm today, reflecting our Swedish roots. At the same time, reflecting our global footprint as a company, the Volvo EX90 will be built in the USA starting next year and later also in China. By then, we aim for those two production facilities to be climate-neutral.
A new instant classic in Scandinavian design, the Volvo EX90 defines the principle of form following function. It's a versatile, stylish family car with modern proportions, combined with cutting-edge technology in core computing, connectivity and electrification to optimise safety, efficiency and aesthetic.
"The Volvo EX90 is a statement for where we are, and where we are going," said Jim Rowan, our chief executive. "It's fully electric with a range of up to 600 kilometres on a single charge, designed to further raise our safety standards, the first Volvo car to be truly defined by its software and part of a wider ecosystem, connecting to your home and your other devices. The Volvo EX90 is the start of something new for Volvo Cars in many ways."
Keeping you and your loved ones safe
The standard safety in the Volvo EX90 is also higher than any Volvo car before it. It's designed to understand you and its surroundings to help keep you, your loved ones and others in traffic safe. It can also get smarter and safer over time, as it learns from new data and receives updates.
The Volvo EX90 has an invisible shield of safety enabled by our latest sensing technology, inside and outside. State-of-the art sensors like cameras, radars and lidar are connected to the car's high-performance core computers, where NVIDIA DRIVE runs Volvo Cars' in-house software to create a real-time, 360-degree view of the world.
Our sensors don't get tired or distracted. They are designed to respond and react when you're just a fraction too late. Our lidar, delivered by Luminar, can sense the road in front of you, whether it's day or night, also at highway speeds. It can see small objects hundreds of metres ahead, creating more time to inform, act and avoid. The sensors also contribute to improve the reliability and overall performance of our assisted driving function Pilot Assist, with a new steering support while changing lanes.
Inside, our invisible shield of safety also looks out for you. Special sensors and cameras, powered by our own in-house developed algorithms, gauge eye gaze concentration. The technology allows the Volvo EX90 to understand when you're distracted, drowsy or otherwise inattentive, beyond what has been possible in a Volvo car to date.
It'll alert you, first softly nudging, then more insistent. And if the unthinkable happens, and you fall asleep or are taken ill while driving, the Volvo EX90 is designed to safely stop and call for help.
Finally, thanks to the state-of-the-art sensor set including lidar, the Volvo EX90 is the first Volvo that's hardware-ready for unsupervised driving in the future.
Technology with a purpose
A core system – powered by NVIDIA DRIVE AI platforms Xavier and Orin, Snapdragon® Cockpit Platforms from Qualcomm Technologies and in-house developed software by Volvo engineers – runs most of the core functions inside the car, from safety and infotainment to battery management. The end result is a more responsive and enjoyable experience inside the car.
In other words, your Volvo EX90 won't be just a new car, it will be a highly advanced computer on wheels. Even better, just like your smartphone or your laptop, the Volvo EX90 is designed to get better over time, thanks to regular over-the-air software updates.
By combining the state-of-the-art computing power from Snapdragon' Cockpit Platforms with the visualisation capabilities of Unreal Engine, the 3D tool developed by Epic Games and used to power some of the world's largest games, to give you lightning-fast computing power and high-quality graphics on the in-car screens and head-up display.
A 14.5-inch centre screen is your gateway to one of the best infotainment systems on offer, with Google built in. Google apps and services including hands-free help from Google Assistant, Google Maps navigation and more of your favourite apps on Google Play all come built in. The displays in the Volvo EX90 help you keep your eyes on the road by offering you the right information at the right time. The Volvo EX90 will also be compatible with wireless Apple CarPlay.
Thanks to the standard 5G connection where available, it's never been easier to install the apps you need on your home screen and enjoy highly intuitive navigation. You can also stream your favourite music through the new, reference-quality Bowers & Wilkins audio system featuring Dolby Atmos as a Volvo-first, plus head rest-integrated speakers for immersive sound.
The Volvo EX90 will also come with phone key technology as standard. Your smartphone serves as your car key and automatically unlocks the car and starts a personal welcoming sequence as you approach. Your personal profile will also be loaded automatically as you enter the car.
All of this technology comes together in one of the most pleasant and elegant car interiors on the market, full of natural and responsibly-sourced materials. That interior composition also reflects our sustainability ambitions, such as being a fully circular and climate-neutral company by 2040.
Supporting a more sustainable lifestyle
With its brand new, in-house developed fully electric technology base, the Volvo EX90 is your perfect companion for a more sustainable family lifestyle. Delivering up to 600 kilometres of tailpipe emission-free driving range on a single charge, according to the WLTP test cycle, it charges from 10 to 80 per cent in around 30 minutes.
The initially available twin-motor all-wheel drive version is powered by a 111kWh battery and two permanent magnet electric motors together delivering in its performance version 380 kW (517 hp) and 910 Nm of torque. In combination with the brand new chassis, this creates a great and smooth driving experience.
The Volvo EX90 contains approximately 15 per cent of recycled steel, 25 per cent of recycled aluminium as well as 48 kilogrammes of recycled plastics and bio-based materials, which corresponds to around 15 per cent of the total plastic used in the car – the highest level of any Volvo car to date.
Finally, the Volvo EX90 is our first car with all the necessary hardware to enable bi-directional charging. It's a technology whereby you can use your car battery as an extra energy supply, for example to power your home, other electric devices or another electric Volvo car. We plan to make bi-directional charging available in the future, starting with selected markets.
The small print
Described features might be optional and the availability of the features and services mentioned above may differ between markets.
Charging and range figures are preliminary and derive from estimates and calculations performed by Volvo Cars for Volvo EX90 and these outcomes are not guaranteed. Preliminary range figure is for the initially available twin-motor all-wheel drive version (300Kw/408 hp). Preliminary range varies for other trim levels. The driving range and energy consumption under real conditions vary depending on driving behaviour and other external factors. Charging times can vary and are dependent on factors such as outdoor temperature, battery temperature, charging equipment, battery condition and car condition. Car certification pending.
Google, Google Play and Google Maps are trademarks of Google LLC.
Snapdragon is a product of Qualcomm Technologies, Inc. and/or its subsidiaries. Snapdragon is a trademark or registered trademark of Qualcomm Incorporated.
-------------------------------
Volvo Cars in 2021
Volvo Car Group recorded an operating profit of 20.3 BSEK. Revenue in 2021 amounted to 282.0 BSEK, while global sales reached 698,700 cars.
About Volvo Car Group
Volvo Cars was founded in 1927. Today, it is one of the most well-known and respected car brands in the world with sales to customers in more than 100 countries. Volvo Cars is listed on the Nasdaq Stockholm exchange, where it is traded under the ticker "VOLCAR B".
Volvo Cars aims to provide customers with the Freedom to Move in a personal, sustainable and safe way. This is reflected in its ambition to become a fully electric car maker by 2030 and in its commitment to an ongoing reduction of its carbon footprint, with the ambition to be a climate-neutral company by 2040.
As of December 2021, Volvo Cars employed approximately 41,000 full-time employees. Volvo Cars' head office, product development, marketing and administration functions are mainly located in Gothenburg, Sweden. Volvo Cars' production plants are located in Gothenburg, Ghent (Belgium), South Carolina (US), Chengdu, Daqing and Taizhou (China). The company also has R&D and design centres in Gothenburg, Camarillo (US) and Shanghai (China).
For further information please contact:
Volvo Cars Media Relations
+46 31-59 65 25
media@volvocars.com
Volvo Cars Investor Relations
+46 31-793 94 00
investors@volvocars.com
( Resource Volvo ( Sweden / Scandinavia / Gothenburg)
Volvo EX90 Excellence / 2024 Release Date of Automobile from Volvo /  / Swedish Design / Scandinavia / Sweden / Volvo / Protokollierung 26.05.2023
Volvo has announced a new limited edition version of their all-electric EX90 model, named the EX90 Excellence, which takes the premium experience to the next level. This top-of-the-line variant of the Volvo EX90 offers first-class style and comfort and is the perfect companion for those who prefer to relax in the rear seats rather than drive themselves.
The Volvo EX90 Excellence is equipped with two individual seats in place of the back-row seats, providing outstanding comfort for passengers. The seats come with soft pillows and a touch panel with comfort control, allowing passengers to adjust their seat heating and massage function. In addition, the centre console features a microswitch-controlled fragrance dispenser that supports up to three different fragrances and mood lighting that creates a relaxing experience inside the car.
Material-wise, the Volvo EX90 Excellence comes with either a tailored wool blend or a Nordico upholstery made from recycled materials, including PET bottles and bio-attributed material from forests in Sweden and Finland. The technology base of the EX90 Excellence is the same as the previously-revealed EX90 model, and it benefits from advanced sensing technology, lidar technology, and a groundbreaking driver understanding system. The car is also powered by a state-of-the-art technology base, including the NVIDIA DRIVE in-car computing platform, Snapdragon Cockpit Platforms from Qualcomm, and in-house developed software by Volvo engineers.
The EX90 Excellence features a 14.5-inch centre screen that serves as a gateway to a highly intuitive infotainment system, and thanks to the standard 5G connection, installing the necessary apps on the home screen has never been easier. The car also features a new Bowers & Wilkins High Fidelity audio system, enabled with Dolby Atmos, that offers an uncompromising 3D surround sound experience.
Thanks to its twin electric motors and all-wheel drive, the EX90 Excellence offers a smooth driving experience and a range of up to 650 kilometres on a single charge.