Story about Michael Miller Photography / Relationship with Thug Life Vol. 1
Michael Miller and Paul Stewart had capped a successful Kickstarter project and planned a digital imprint of their book, a collection of photographs from the golden era of West Coast hip hop, called West Coast Hip Hop: A History In Photos. But the coffee table book garnered enough interest for a hard cover edition and fine art print show, opening this Saturday at Known Gallery.
"I started shooting in 1988, in Paris," says Miller. "I was actually painting houses and I just happened to meet Peter Lindbergh, the world-renowned fashion photographer. He gave me my first professional camera. I helped him out on a few shoots." Miller had his first big job with Cacharel, a huge French fashion brand. He shot Linda Evangelista, Karen Mulder, and Elaine Erwin, some of the era's biggest supermodels.
But getting access to supermodels would prove simple compared to the likes of Tupac Shakur, Cypress Hill and Ice Cube.
Never-Before-Seen Photos of Tupac and Eazy-E From New Book West Coast Hip Hop: A History In Photos
Michael Miller
However, Miller, being an L.A. native and passionate hip hop fan paired with Stewart, then a street promoter who later would head Def Jam's west coast branch. The two connected the dots and forged a mutually beneficial working relationship. "The artists had to know you," Miller explains. "I met DJ Muggs when he just got off the DMC World DJ Championship, the largest in the world. His roommate was DJ Aladdin. This was all before he started Cypress Hill."
Miller scanned over 3000 images for the book, with only 70 making the cut. Admittedly he included a few photos that were less technically clean than close to his heart. West Coast Hip Hop: A History in Photos includes exclusive stories and images. Many times, he eschewed traditional studio settings for L.A. landscapes; perfect lighting for amazing, pre-Photoshop double exposures. Miller caught The Alkoholiks in a liquor store cooler on Sunset (the cover of 1993's 21 + Over), Dre and Snoop on the boards for The Chronic, and -- wait for it -- Eazy-E with a skateboard.
"That image is close to me, because I grew up skateboarding," explains Miller. "It happens to be a Natas Kaupas deck. Natas gave me that board. I was waiting for Eazy, just skating around and he showed up and he hopped on it for a second. He didn't actually skate, but it was cool."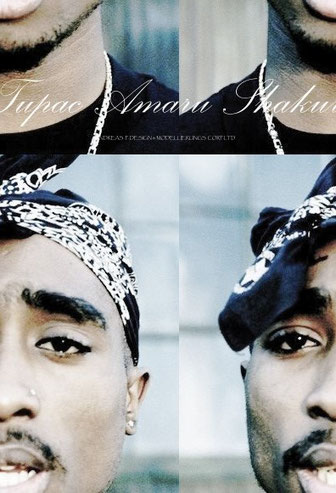 Despite a packed schedule of advertising jobs, being able to work on the fly helped Miller assimilate to the artists and their crews. He shot covers for the likes of Priority, Death Row, Jive and EMI Records for 20 years, essentially documenting the careers of Coolio, Mack 10, Westside Connection, DJ Quik, Too Short, Ice T, Yo-Yo, Funk Dubious, King Tee, Suga Free, Supa Fly, House of Pain and Snoop Dogg, from demo to full rotation on KDAY.
Never-Before-Seen Photos of Tupac and Eazy-E From New Book West Coast Hip Hop: A History In Photos
Michael Miller
"We'd have a game plan. So when I got down to doing the work, even though I'd take Tupac to East L.A. to Pasadena and back to downtown, it worked out great. You've got Tupac with the tombstones and the guns," says Miller as he shows a particularly iconic portrait of Shakur against a graffiti wall. "I haven't really been showing people this book -- 90% of these images have been in my archives and storage. Never been used."
The print show and book signing at Known promises to bring out quite a few of the personalities in the book and plenty of their old and new fans. Even for those who grew up seeing Miller's images of N.W.A, Dub C, Warren G and Sir Mix A lot, it will be an introduction to the photographer himself as he's been behind the scenes until now. "Mike hasn't been bragging about having this huge body of work, so people don't really know, explains Stewart, now publisher at his own Over the Edge books. " This was my dream book."
 A History In Pictures is a 200-page 9" x 12" coffee table book that collects Miller's images of many of hip-hop's most important artists (e.g. Tupac Shakur, Ice Cube, Eazy-E, Snoop Dogg, Too $hort etc.) in their '90s prime. After launching his 
career in fashion, Los Angeles-native Miller photographed his first hip-hop artist, Arabian Prince, in the late '80s. His work on a Stussy campaign won the admiration of DJ Muggs, who asked Miller
to shoot his new group, Cypress Hill. And the rest, as they say, is history. Featuring the stories behind the photos from Miller himself as well as a foreword 
by Paul "DJ P" Stewart - former Pharcyde manager, A&R wizard, and all around West Coast hip-hop man in the mix - it's an essential Westside document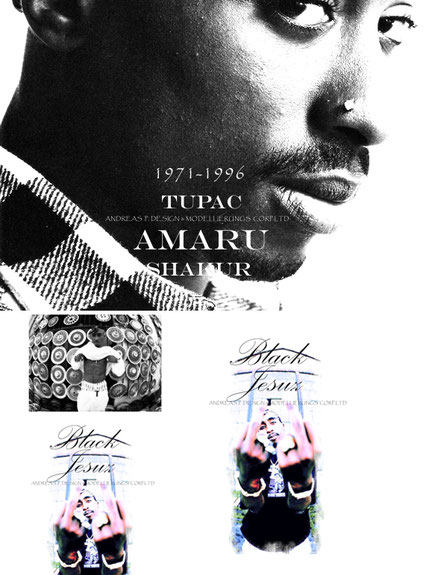 Michael Miller's photographs capture a unique era of West Coast culture, combining the emerging genres of gangster rap, skateboard culture, Los Angeles street culture, and the iconic personalities who help turn West Coast rap into a global phenomenon. 
Capturing intimate portraits of hip-hop legends 2pac, Snoop Dogg, Ice Cube, Eazy-E, Cypress Hill, as well as iconic advertising campaigns with street fashion giant, Stussy, Michael Miller photographs hearken back to a pivotal moment in history where he took rap, surf, skate, punk, and street fashion fused into one image.
The Los Angeles-based photographer has worked in the entertainment and music industry for over 25 years, with a portfolio of over 300 major record covers, iconic supermodels of the '90s, and some of the biggest names in rap and jazz.
Influenced by the techniques of Peter Lindberg, Paulo Roversi and Javier Vallhonrat, Miller has developed a unique method of cross-processing film and different chemical baths for his black and white photographs. A graduate of UCLA with a B.A. in Film and Television, Miller moved to Paris and met top agent Rene Bosne. With Bosne's mentorship, Miller began to shoot photographs, gradually gaining jobs shooting models for John Casablancas' agency. After moving to Barcelona to shoot campaigns fro Cacharel Paris, Miller returned to Los Angeles in 1988 to shoot for Herb Ritts' agency, Visages. Gaining recognition within the fashion industry, the music world took notice, and by the end of 1988, Miller photographed his first rapper, Arabian Prince.
For West Coast Hip-Hop: A History in Pictures at FIFTY24SF Gallery, Michael Miller will be presenting a series of his iconic early 1990?s hip-hop photographs, including numerous photos of 2pac, Ice Cube, Eazy-E, Snoop Dogg, Warren G, as well as photos of unique historical perspectives on Los Angeles street culture. Coinciding with Miller's exhibition, we will have famed San Francisco musicians, Tommy Guerrero and ORB DJing the opening on Friday, April 27, 2012. On Saturday, April 28, from 2—4PM, Miller will be signing copies of his West Coast Hip-Hop: A History in Pictures at our FIFTY24SF Gallery.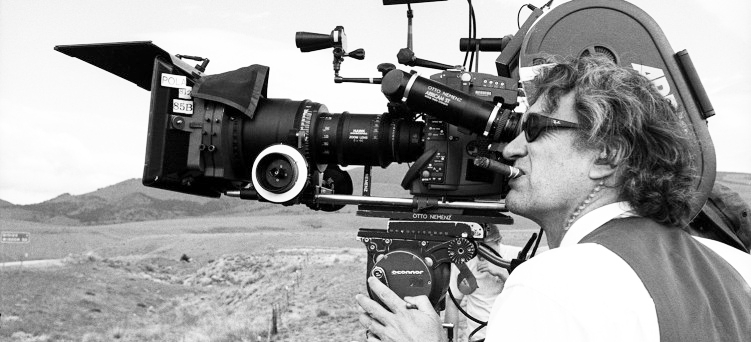 Michael Miller is a simple man with an extraordinary life in photography. Over the past 25 years, he has built an expansive portfolio that includes over 300 major record covers, the most iconic supermodels of the '90s and some of the biggest names in rap and jazz.
Miller was born and raised in Los Angeles and recalls the only radio station that came in clear where he lived during his teenage years was AM 1580 KDAY. As a Santa Monica High School student in the midst of the punk, surf and skate scene, he was listening to RUN DMC, Doug E. Fresh and Slick Rick.
Miller graduated from UCLA with a B.A. in Film and Television and after college, he took a trip with friends to explore Paris where he met then boxer turned top agent Rene Bosne, who in time became Miller's roommate in Paris and introduced Miller to his first camera. Miller began landing jobs shooting models for John Casablanca and later relocated to Barcelona, Spain where he began to build an impressive portfolio shooting for major campaigns such as Cacharel Paris.
Influenced by the techniques of Peter Lindberg, Paulo Roversi and Javier Vallhonrat, Miller developed a method of cross processing film and different chemical baths for black and white photographs. He was on to something that was still undiscovered in the United States, sharing his method with fellow photographers such as Anton Corbijn.
Homesick, Miller returned to his Los Angeles stomping grounds in 1988 and was immediately picked up by Herb Ritts' agency Visages, shooting three advertisements for Vogue in the first month. His recognition for technique and style in fashion photography gained him attention in the music industry. By the end of 1988, he had photographed his first rapper, Arabian Prince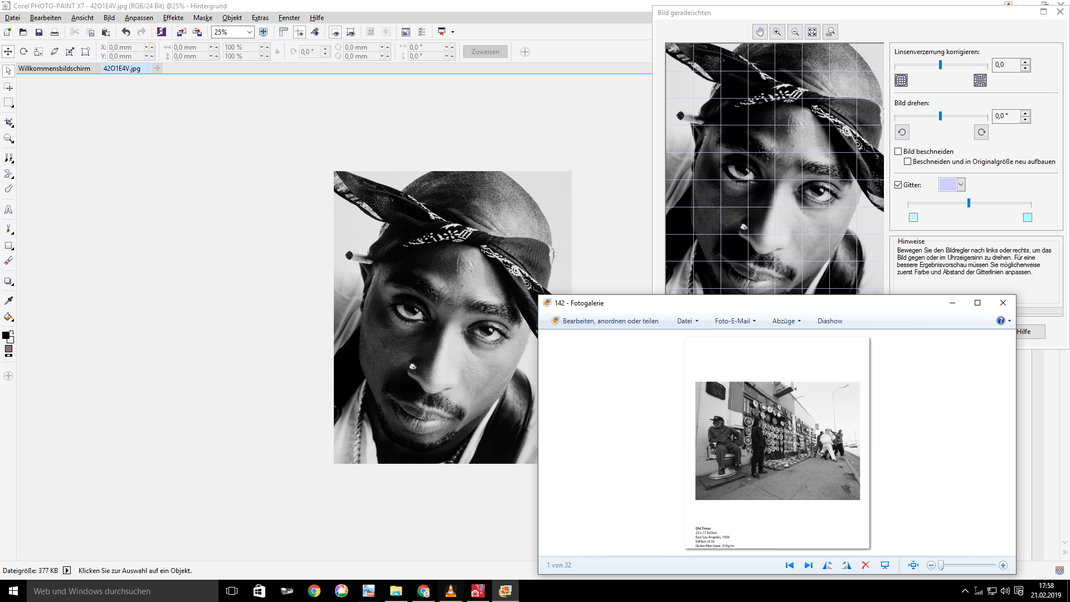 Impressed with his major campaign for Stussy, DJ Muggs (7A3, Cypress Hill) asked Miller to photograph the demo for a new project titled Cypress Hill that led Miller to becoming a heavily sought after photographer for the hip-hop community.
Miller continues shooting for advertisment campaigns, major publications, celebrities and musicians. He currently resides with his wife and two daughters in Los Angeles. His inaugural show, West Coast Hip Hop, A History in Pictures, will display 43 photos, majority of which have never been shown to the public
M+B Photo is pleased to announce California Love, an exhibition by internationally acclaimed photographer and director Mike Miller. A native of Los Angeles, Miller is widely known for his iconic images chronicling the rise of the West Coast hip hop scene. The exhibition runs from September 8 to November 3, 2018, with an opening reception on Saturday, September 8 from 7 to 9 pm. This is Miller's first solo exhibition with M+B.
Miller grew up on the Westside, attending Santa Monica public schools. His teen years were impeccably timed, growing up in the early days of punk and hip hop. He went on to graduate from UCLA in the mid-1980s and decamped for Europe, ending up in Paris, where he briefly made ends meet by painting houses. While in Europe, super model Linda Evangelista gave him his first camera, a Nikon F2 passed on from Peter Lindberg. Miller began photographing in earnest and quickly proved gifted for the craft. Within months he was traveling across Europe to shoot campaigns for Cacharel and other major fashion houses.
When Miller returned home to L.A., his fashion work caught the eye of record labels such as EMI and by the late 1980s, he was shooting artists as varied as girl rockers The Go-Go's and Heart, to jazz players such as Stan Getz and Herb Alpert. Miller, however, grew up a hip-hop fan, listening to 1580 AM, KDAY, the first 24-hour hip-hop station in the country. In 1989, he snapped his first rap-related cover, for the original N.W.A. group member, Arabian Prince along with his debut solo album. This was the beginning of Miller's long history of shooting the key figures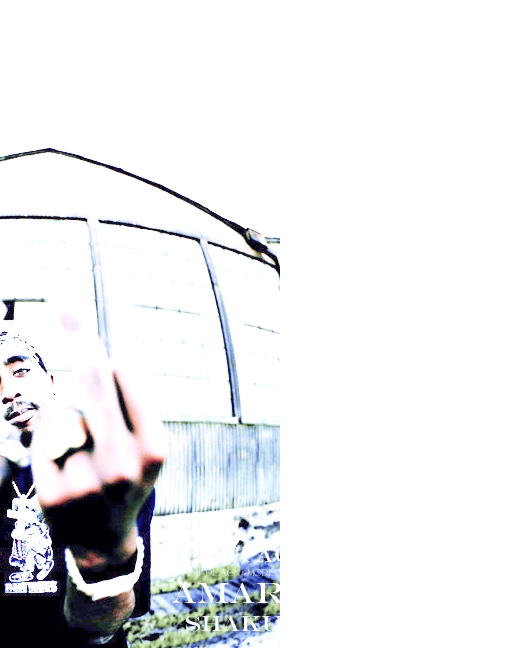 on the West Coast rap scene, thoroughly compiled in his monograph West Coast Hip-Hop and the subject of his in-progress documentary about the influence of this region's hip-hop culture on the rest of the world.
This exhibition will include some of Miller's most recognized images of artist Eazy-E, Snoop Dogg, and Tupac Shakur, along with never before seen photographs depicting the time, culture, and community that gave birth to West Coast rap.
Mike Miller (b. 1964) lives and works in Los Angeles. His work has been included in recent exhibitions at The New York Public Library and The Oakland Museum of California and has been acquired by the by the collections of the Smithsonian, Getty Museum and the Rock and Roll Hall of Fame, among others.
Michael Benabib Photography
Michael Benabib is an American portrait photographer, known for his portraits of David Bowie, Tupac Shakur, Sean Combs, and Keith Richards among others. Notable portrait photography of public figures include Bill Clinton, Alan Dershowitz and Loretta Lynch. His work has appeared in publications including Vanity Fair, Vogue, GQ, Rolling Stone, Vibe , ESPN magazine, The Wall Street Journal , The New York Times, NPR and Newsweek. His work was included to photography collections on display by The Smithsonian and MoMa.
In the 1980's, Michael freelanced with Rush Management and Def Jam Records ; his photography of musicians include Rakim, LL Cool J, Public Enemy, DJ Jazzy Jeff & The Fresh Prince, among many others.
In 2007, Watson-Guptill Publications and Billboards Books published "In Ya Grill: The Faces Of Hip-Hop" the hip-hop photography of Michael Benabib and text by Bill Adler.
In 1995, his editorial photography assignments for magazines include The New York Times Magazine, Newsweek, Rolling Stone, Adweek, Forbes, ESPN Magazine, and Bloomberg Markets Magazine.
In 1997, his editorial magazine photography led to advertising assignments for brands including Heineken, Nissan, Sprite, Lugz, PETA and Planned Parenthood.
In early 2000's, his assignments include Forbes Life Magazine and Fortune 500 companies such as American Express, CitiBank and Pfizer, among others.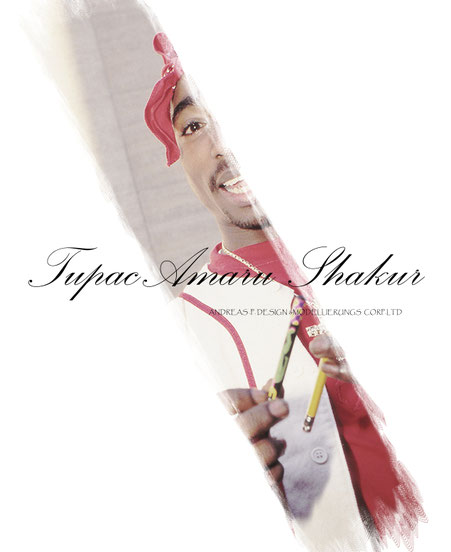 "This is 1993," Clinch remembers. "Rolling Stone calls and gives me this photo shoot. I was told it was going to run a quarter page. It was one of my first RS assignments and in my mind I said, 'I'm going to shoot this as a Rolling Stone cover in my mind.' I was just dreaming.
"Tupac showed up and was very cool. I've done a lot of hip-hop. A lot of the musicians would come with sometimes 20 people, but at least five or six people would come to your studio and make themselves comfortable. Tupac showed up with one guy and they came up to my studio. He was really professional and he was very excited to be photographed for Rolling Stone. He understood the magnitude of that since it's not just a hip-hop magazine. It's the gold standard. He was really into it.
"At one point he was changing up his clothes so we'd have some options. I saw his tattoos and said, 'Hey, can I get a couple without your shirt on?' He said, 'Sure.' I shot a couple like that. The shoot wasn't really that long. I felt like we got it. We shot there and on the roof of my studio. Then three years later, the inevitable happened and it actually ran on the cover of Rolling Stone.
 Talking about your upcoming book, what are some of your favorite images from that?
I like the pairing of things. There's a pairing that has Jay Z on one side and Tony Bennett on the other and why would those two be together? Because they're both super interesting people who are owning it. There's a new image of Tupac that I have in there—if it has been published, it hasn't been published a bunch—so I'm excited about that. There's some great Tom Waits [photos] in there. There are some Neil Young photos that I love.
Bruce Springsteen wrote the foreword to the book which is super exciting for me. There's some good Springsteen photos in there as well. The way it's broken up, it's not only live concert stuff, it's backstage stuff, hanging out, relationships that have taken me ten years to build that I love. Being on the road with Radiohead on the back of a ferry going over to Liberty State park are things you can't really get unless you have spent a lot of time and invested in a lot of time in a good relationship with people so that they trust you.
How did your relationship with Radiohead start?
I met Radiohead when they first came to America with the "Creep" single. We were going to do a shoot together and they were really happy with the photos. So when they were coming to town, they would call me and we would hang out and I would shoot photos, whether it was social or I had an assignment. I think it's important that you're choosy about what photos you publish, that you make sure everybody's comfortable. Some people enjoy trying to get the scandalous photos out there and putting people in compromising positions but that's just not my style.
What would you say your style is instead?
It's photograph as a document, on the more artistic side of things. A portrait can be really powerful but I also like to pull back and show atmosphere, capture a moment that makes it real. It's not flashy, it's soulful and authentic. You hear those words all the time but it feels right to me.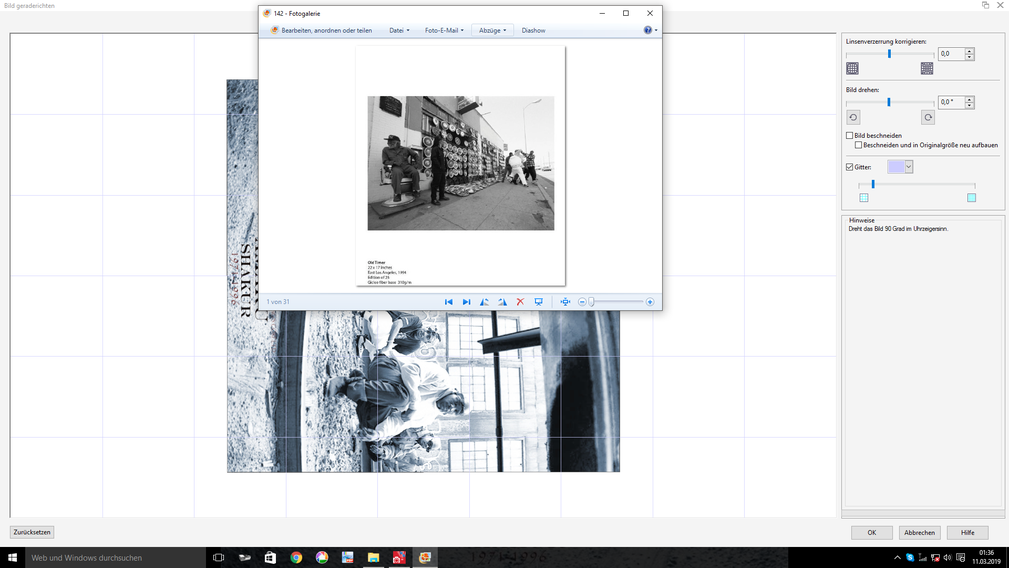 Recently you shot Ringo for John Varvatos. Can you talk a little about that experience?
This is my twentieth campaign with him. John is a huge lover of music. Rock 'n' roll has certainly influenced his brand. We had shot Iggy Pop, Alice Cooper, Green Day, Jimmy Page, Eric Carr Jr. and then KISS—where do you go from there? This year we went to the Grammys and John reconnected with Ringo. I think he was wearing something of John's and we were like, 'Man, we got to try for Ringo.'We reached out to his manager and publicist and they were onboard. We built the campaign around Ring's charity, Peace Rocks. Certainly Ringo doesn't need the money, he wanted to be able to help support his charity and bring attention to it. He's super psyched to be on board. He was quoted as saying that he's always wanted to be a male model.
The cool thing about the John Varvatos stuff is that it's one of those things that's helped me transition into filmmaking. I've been making films since the early 90s like that documentary on Ben Harper, but I decided to venture into filmmaking and when I started the John Varvatos campaign. I started to bring my Bolex camera. I said to John, 'If you don't mind, I'm just going to shoot some b-roll stuff that I can put up on my website,' and he was like, 'Yeah, sure.' It turned into now that we really think about the campaign not only from a still aspect but also from a film standpoint for me as a director.
Photo Gallery /  Danny Clinch Photographer
Tupac Shakur Shirtless. Great Photo from Danny Clinch's Famous Collection of Images Shot During the Grammy's.
Danny Clinch loves music. He listens to it, plays it, photographs it, and films it. Through this passion, Danny has established himself as one of the premier photographers across the entire music scene. He has shot and filmed a wide range of artists, from Johnny Cash to Tupac Shakur, from Bjork to Bruce Springsteen. His work has appeared on hundreds of album covers and in publications like Vanity Fair, Spin, Rolling Stone, GQ, Esquire, and more. Clinch has presented his work in numerous galleries and published three books: Discovery Inn, When the Iron Bird Flies, and Still Moving.
As a director, Clinch has received three Grammy Award nominations. He has also directed music videos for artists like Willie Nelson, Tom Waits, Pearl Jam, Foo Fighters and Dave Mathews, among others. Danny plays harmonica in the Tangiers Blues Band and will occasionally put down his harp in the middle of the set, pick up his Leica, and begin photographing his band members. During times like these, Danny Clinch is a very happy man.
Signed and Numbered. The artwork will be shipped with a Certificate of Authenticity with matching holograms.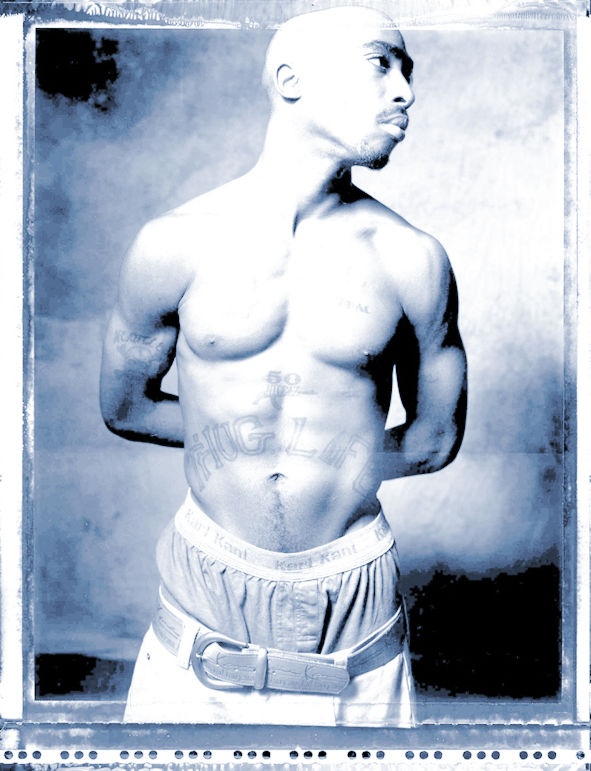 New Jersey native, Danny Clinch is a Grammy-nominated film director and photographer who studied under the wing of the renowned Annie Leibovitz. Throughout his career, his work has been featured in major publications, immortalizing the personalities of many recording artists during the peak of their careers. In a recent discussion with TIME, Clinch recounts the Rolling Stones photo session with Tupac Shakur, which resulted in some of his most iconic portraits. 
Michael Miller Photography
AllHipHop.com: How many years have you been involved in photography?
Michael Miller: Almost 25 years.
AllHipHop.com: Some of these pictures are almost that old, so that means you really developed your skills quickly.
Michael Miller: Absolutely. I moved back from Europe, and I was shooting a lot of fashion. I signed to an agency, and right away, my style was picked up by the music labels. My first job was Roger Troutman for Capitol Records. Herb Alpert, the co-founder of A & M Records, called me one day at home and told me that I was his photographer from now on. I shot a bunch of their covers before the company was sold. I started doing different covers for Heart and then some R&B and Jazz acts.
I did Ice Cube for Street Knowledge, The Arabian Prince for EMI, and then I did the Stussy Clothing campaign – which a lot of rap artists dug because it was "street." I met DJ Muggs through that and we clicked. Muggs and I started collaborating about his new project, "Cypress Hill." He had just finished with his previous group, 7A3, and he was telling me about his new group and how he wanted his photos to look. We actually started hanging out and this was all before Cypress Hill became big. I hung out with him on Cypress Avenue and tagged along while he DJ'd.
Muggs also brought me into WC's first album with Low Profile because he was sharing a place with DJ Aladdin. The only thing they had in their house was two coffin cases for the turntables and mixers. Muggs and Aladdin would just battle. They had no furniture – just some clothes and a couple of beds in the back bedrooms. All they did was DJ against each other all day and night.
As a matter of fact, they had just come off of the DMC DJ Championship where they came in first and second [place]. They were the baddest DJs in the land at that time. So Muggs and I did Cypress Hill's demo photos, and in the book, I even have photos of the group while they were in the studio recording their demo. After they got signed to Ruffhouse Records, I did the cover for the album and "The Phuncky Feel One" and "How I could Just Kill a Man" side A & B single.
DJ Muggs brought me in to a lot of studios, and he hooked me up with a lot of people just be association. I almost got pigeon-holed into rap, but I still managed to do shoots for groups like Pantera and Lynrd Skynrd. Hip-Hop really embraced me, though. I got along with everybody and there were never any issues.
AllHipHop.com: Your 2Pac photos are iconic. They've been posted just about everywhere on the Internet, and are usually the first images that pop up when you Google his name. Did you ever imagine those photos would be so huge?
Michael Miller: I knew it was going to be good. First off, 2Pac was already famous. I knew that this job was going to be special. At first, 2Pac asked me not to shoot his face, just his belly. After we started doing a couple of set-ups, he changed his mind and had me shoot his face, too. He knew exactly what he wanted. Plus, I work hard, so I expect every job that I do to be above average. But those shots are iconic because he's so iconic.
AllHipHop.com: Out of all of the great shoots that you've done, have there been any that you regretted because they didn't turn out as good as you hoped for?
Michael Miller: I think every one [laughter]. I'm a perfectionist. However, now that I've put the book together and gone over the shots again, I really like them. I would shoot the cover, the package, and the singles – then keep the film in storage. Twenty years later, I'm putting this book together and going over the pictures, and I was blown away.
I came across photos of Nate Dogg and other artists like Mista Grimm – some of which I had forgotten that I had taken. I was very happy with these photos looking at them again. I work hard and do my homework. I prep and search for locations. With the 2Pac shoot that you mentioned, I spent a few days looking for them. It's not like we stumbled upon it.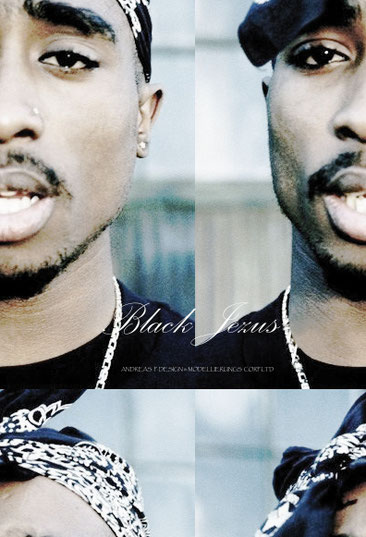 AllHipHop.com: Without giving away too much, what is your favorite story from your book?
Michael Miller: The Source Magazine asked me to shoot Dr. Dre in the studio while he was working on The Chronic. When I walked in, Dre told me to wait until he finished what he was working on. Snoop Dogg was in the booth doing vocals, so I just blended in the background for a couple of hours. When the session was over, he gave me a few minutes to get the shot. Dre posed on the mixing board for a quick second and then he left. It's been a long time since that day, but so memorable. I could draw a diagram of the studio layout.
AllHipHop.com: What about a favorite or most memorable story that didn't make it in the book?
Michael Miller: Hollywood Basic's was a record label owned by The Walt Disney Company. Dave Funkenklein, rest in peace, ran the company, and he hired me to do a shoot for the Lifer's Group. They were a group of convicts serving life sentences in Rahway Prison in New Jersey. These inmates were on a television show called "Scared Straight", aimed at keeping kids out of prison.
The call time was at 7a.m., and it was a cold and rainy morning when I pulled up to the prison. I was greeted by a guard, and we walked across a yard and then he introduced me to the group. I remember counting 22 people, and that was the most that I had ever shot for an album cover. My idea was to place them under a watch tower with guards holding rifles overhead. After that, we shot in the auditorium where they filmed the TV show and had prison concerts. While they were showing me their recording/rehearsal studio, the head guard said that we needed to leave because they were letting the general population out.
The inmates had to be on good behavior in order to be in the group. I asked them about what they did to get locked up. One dude told me that he kidnapped the Governor's son, chopped him up, and left him in the trunk of his car for a few days before getting arrested. I knew it was time to leave when the leader of the group told me that I looked like Denzel Washington! Before I left, I asked the head guard who had worked there for over 20 years, if I could see the weapons that he's confiscated from the inmates. He took out a box and placed it on the floor of the office. I took a shot of it and included it inside of the CD package.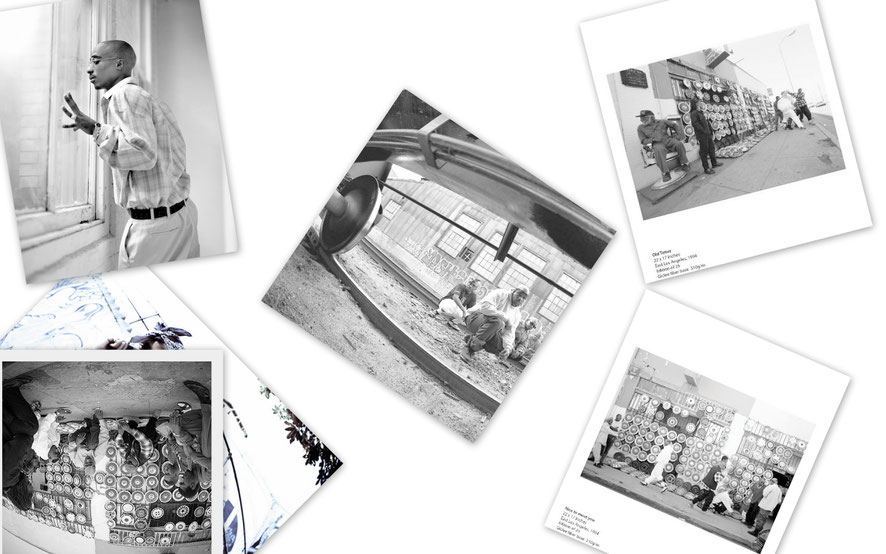 Having done just that, Nigerian-born New Jersey-raised photographer, Chi Modu captured a myriad of iconic images over the past 25 years by embedding trust and authenticity at the core of his legendary career. First picking a camera up while studying at Rutgers University, Modu became the director of photography for The Source where he covered the biggest names in the golden generation of hip-hop—from Biggie Smalls, Nas and Q-Tip to Dr. Dre, Tupac, and Snoop Dogg, to name a few. 
For his first major exhibition on the West Coast, Modu has teamed up with HVW8 Gallery and adidas Originals to present UNCATEGORIZED, a celebration of hip-hop's raw and creative energy that took the world by storm in the 90s. The show which features legendary shots such as Biggie in front of the World Trade Center and Mobb Deep's The Infamous cover, also
includes many unseen images that reveal the real and seldom seen side of our favorite rappers.
Upon reflection, many recall the bloody coastal war that engulfed hip-hop in the 90s. However, as someone who developed an intimate relationship with both sides, Modu attests that there were many similarities between the two, stating "It was an honest time and the music was just a reflection of the times and state that people were in." The state of repression, poverty, and struggle that in-turn watered the minds of many of our most revered rappers. But behind that struggle was also the same laughs, same joy and same bullshit that we all experience on a daily basis. "People don't realize how much a jokester Pac was… he was clowning on everybody! No one was safe," says Snoop.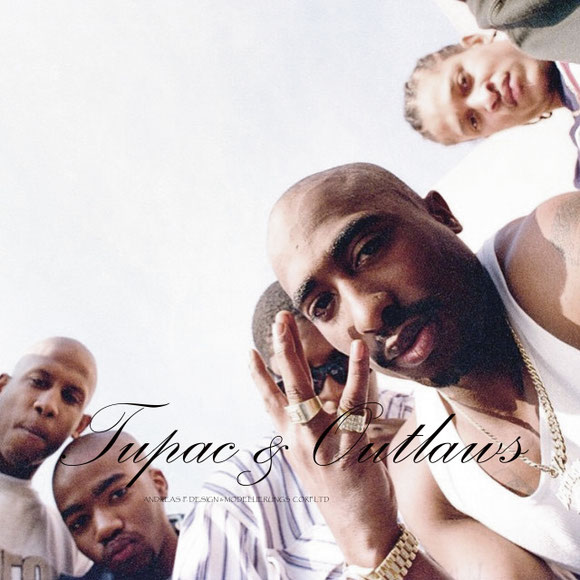 The show's display of honesty comes at a fitting time when social media has allowed any and all a far easier path to the same fame and success. Upon asking what his thoughts were on the current landscape of creative minds, Modu states "time will tell. Time will eventually weed out the ones who are legitimately about the craft." Nonetheless its a time of excitement, one to which these rappers all helped build to the enormous scale it's at now. "There's some great stories, great music and great people making some great noise out there. So I feel like we did our job, being the second generation of hip-hop as far as watering the
plants. The first generation planted, it was our job to water and now it's their job to grow," adds Snoop.
UNCATEGORIZED, a show that is named to challenge the many misinformed labels that befell hip-hop in the 90s, runs from August 25 to September 23 at HVW8 Los Angeles' new Plana location.
Chi Modu work needs to be talked about. His shoots with Tupac has changed lives. The powerful images of Tupac was spread all across the world. The image of an opinionated black leader, who had his own way of speaking out about racial injustice. These images were influential and potent to not only Tupac but to what Tupac has grown to become.
Chi Modu was born in Nigeria but grew up in America, where he fell in love with hip-hop. Modu began his career at The Source, a music publication documenting hip-hop culture. As the director of photography, Chi Modu met with hip-hop legends, Tupac, Biggie, LL Cool J, Mary J Blige and more, building strong bonds with each of them.
Due to that bond, Modu was able to chronicle intimate moments that depicted these artists not just as stars, but as real people. The last time Modo photographed Pac according to him was 9 months after he died. It was right after Christmas, on the rooftop of the Wyndham Bel Age Hotel in Hollywood. Tupac had just signed to Death Row. Renowned photographer Chi Modu releases a must-have photography book for Tupac fans, titled Tupac Shakur : UNCATEGORIZED.
The hardcover book is comprised of 200 pages, packed with more than 110 full-color and duotone images, taken by Modu from his first meeting with Tupac in 1994 in Atlanta, up until 1996, six monthes before his untimely passing.
"Unlike many photography books with slick, posed images from recording sessions and performances, this book shows the human, vulnerable side of this superstar. Because he saw Modu as a friend and fellow black man, Tupac let his guard down, allowing Modu to capture the real human behind the celebrity," says the book's description.
Reisig & Taylor Photography
Artists Chris Reisig and Leeza Taylor, whose creative and life partnership spans nearly 25 years, continue their exploration of the photographic medium with each new body of work. 
Their art practice reflects the life they have forged together, their children and the friends that are adsorbed into the family. 
Like many of REISIG AND TAYLOR' collaborative projects, the physical and emotional
landscape of their own domestic space, becomes the point of departure for their artistic vision. 
In the series Naked, REISIG AND TAYLOR use lenticular photography to document a circle of family friends over the course of 10 years within their Los Angeles home. 
The subjects as well as the process engage the viewer. The portraits become a study of a youthful generation's often irreverent, self-possessed comfort with their physical selves 
in front of a lens and their unraveling of the boundaries between privacy and publicity, intimacy and friendship. 
The images of REISIG AND TAYLOR succeed in reinterpreting the singular, handmade prints of photography's earliest history while utilizing twenty first century technology.
They bring their mastery of traditional darkroom techniques and computer generated image making to the labor intensive, digital application of lenticular printing first developed in the 1940s.  
REISIG AND TAYLOR marry tradition with the contemporary to create images with the uncanny ability to reveal secrets hidden in plain sight. The resulting prints challenge the cutting edge while retaining a classicism that is lush and seductive.
Having worked with some of the most iconic and influential figures in American popular culture in the last 25 years, few artists could claim greater influence than Reisig and Taylor in the evolution of the photograph as the cornerstone of Pop Art. From rock album covers to portraits of hip-hop artists, Reisig and Taylor have developed a tremendous oeuvre reflective of their scope, intensity, and skill as both artists and photographers. With the unique capacity to interrogate and breakdown the normative barriers between intimacy and estrangement, anonymity and celebrity, sexuality and conviviality, the force of the aperture as a way of cutting-through such dualistic entanglements emerges as the central strand carried throughout their body of work. Whether photographing a celebrity like Tupac Shakur or a personal family friend, Reisig and Taylor always maintain a certain tension between the world as it is seen and the world as it is lived—an aesthetic demand to see the world as we live it, rather than to live it as we see it. 
Since its irruptive emergence in the '50s, Pop Art has sustained an intoxicating aesthetic force and an obsessive cultural compulsion across the material and theoretical dimensions of contemporary artistic production. Continually transgressing the historical limits of taste and consistently redefining the traditional conceptions of the art object, Pop Art seems to insist on a disorientation of the positioning of high and low, object and artwork, repetition and difference, reality and surreality. In other words, as an aesthetic mode or art form that interrogates the time and space of art in itself, Pop Art works to blur the habitual distinctions between the mundane reproducibility of images in mass culture and the striking singularity of the work of art. But what is it, exactly, that insists on this disorientation in Pop Art? And what is the disruptive, intoxicating force through which the elements of Pop are maintained and transformed in the technological contexts of the contemporary world? It is this critical line of questioning which is explored through the aperture of Reisig and Taylor's collection, Pop (3D) Lenticular (2016-17); incorporating images of Pop icons such as Marilyn, Tupac, and Frida Kahlo, this photographic assemblage transpires through a multiplicity of cultural figures and aesthetic forces dancing between stillness and movement, serenity and chaos, familiarity and unknowing. Awakened and vivified through the technology of lenticular (3D) photography, each piece literally pops in a momentary paroxysm as it convulses between audience and artwork—realizing a psycho-visual choreography performed between body and image as they simultaneously dissolve and congeal in the effervescent materiality of the work. By splicing together, interweaving, and overlaying various photographs, images, and designs, the pieces collected in this series unleash a radical artistic potentiality as they inaugurate an experimental form of Pop Art that is narcissistically self-obsessed with interrogating the life-force or vitality of the Pop image in itself.  It is as if these prints themselves instantiate and represent the joie de vivre of the photographic event—opening and closing, dilating and constricting… a hallucinogenic, virtuosic, blending of medium and matter. Reisig and Taylor's Pop (3D) Lenticular shows us what it looks like when Pop Art sees itself in the mirror, looking at itself in the lens.